Main Image
Image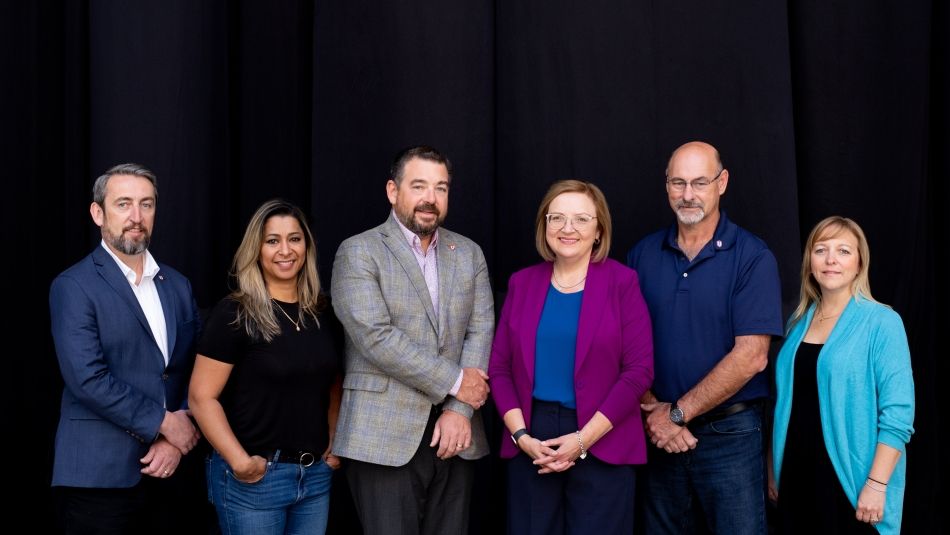 Share
Unifor came together this week in solidarity and strength, ensuring this union will continue to be a force to be reckoned with, National President Lana Payne said as she wrapped Unifor's fourth Constitutional Convention.
"We have truly come together this week to move our union forward," said Payne, the first woman to be National President.
"You have shown that it is the union - all of us together - can take on the challenges we face as workers.
Delegates set the bar high this week for the way forward, adopting a three-year Action Plan to build worker power across Canada, Payne said.
"This plan will require the involvement and participation of all of you. We will need to get working on it, together, immediately," she said.
"Workers across the country are organizing and demanding better from their employers. We have to show up for them, all of them, and we will."
Payne's closing address wrapped up a busy week for delegates, holding elections for top officers for the first time in Unifor's history.
"You have practiced democracy and you have given your members a voice on this Convention floor," Payne said.
Daniel Cloutier, elected as Quebec Director in May, was affirmed to the position, replacing Renaud Gagné, who is retiring after 41 years in the labour movement. An emotional tribute was paid to Gagné, who served as Unifor's Quebec Director from 2015 to 2022.
Unifor also elected Len Poirier as National Secretary-Treasurer and a new Atlantic Regional Director. Jennifer Murray, National Executive Board member for the rail sector, replaces Linda MacNeil as Atlantic Regional Director. Naureen Rizvi was re-elected as Ontario Regional Director. Gavin McGarrigle was re-elected as Western Regional Director.
Unifor released a new auto policy Thursday, setting out a comprehensive vision to transform Canada into a global leader in electric vehicle production.
Derrick Palmer, one of the leaders of the first successful organizing drive at Amazon, inspired delegates by telling them we are at a "turning point" in labour history as workers stand up and form unions at companies where it was once thought impossible.
A report to delegates on the alleged constitutional breach by former national president Jerry Dias sparked a good discussion from delegates on the future of the union.
Delegates marched in the streets Thursday in solidarity with workers at the Ash Grove cement plant in Joliette, Que., who have been locked out for nearly 15 months.
In his address to the convention, Labour Minister Seamus O'Regan announced that all the provinces and territories now support an ILO resolution on harassment in the workplace, and the federal government will move on ratifying the resolution.
Mexican auto worker and labour activist Alejandra Morales Reynoso was awarded Unifor's Nelson Mandela Award for 2022 in recognition of her work to bring a democratic union to the General Motors Silao in Mexico plant where she works.
Unifor locals were asked to donate generously to help support the families of media workers fleeing the Taliban in Afghanistan and left in limbo in their attempts to come to Canada, and several took to the microphones to donate.
Mozart Mimms, 104, who worked for Canadian Pacific Railway and VIA Rail for 32 years as a Black sleeping car porter, was given Unifor's Neil Reimer Award.