Main Image
Image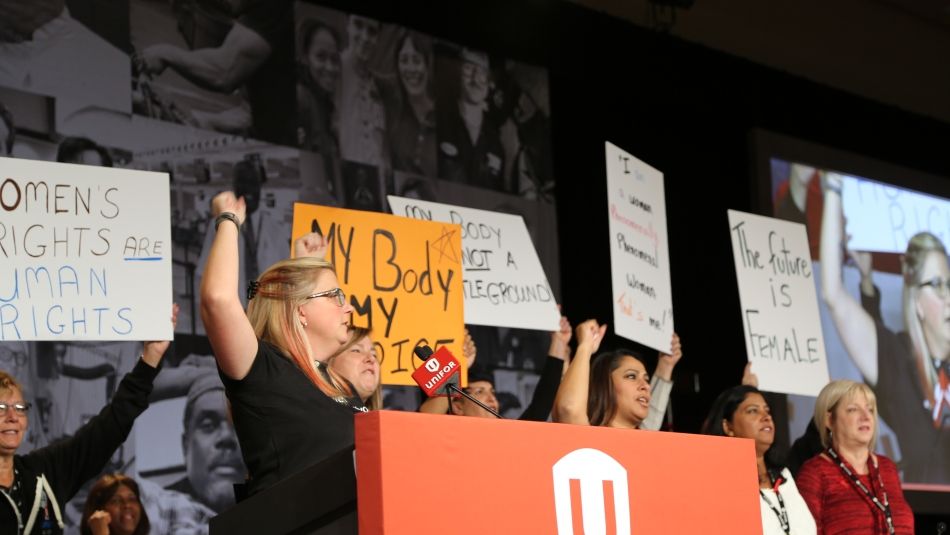 Share
Today's U.S. Supreme Court (SCOTUS) decision to overturn Roe v. Wade will cause harm, medical risk, and preventable death for American women and trans people, and embolden organizations who want the same for us in Canada. 
Safe, accessible reproductive care should never be up for debate, let alone criminalised or limited for those who need it.
Canadian and American communities are often closely linked, with American culture and policies seeping across our border. In this case, Canada's workers must remain steadfast. We must not allow our basic freedoms to be diminished by our neighbour's disastrous policymaking. 
Unifor will defend the right to public, accessible reproductive health care and denounce any attempt to replicate this backward decision.
Already, Canadians experience an unequal and at times overwhelming lack of access to reproductive care. 
Provinces like New Brunswick have already stood in the way of the Canada Health Act, which demands equal and accessible care, and suffered little to no repercussions from a federal government that purports itself as 'feminist'.
Limiting reproductive care is about control. It is a direct attack on the working class, limiting our rights resulting in the forced birthing of children, or the experience of life-threatening pregnancies which impacts our physical, financial and mental well-being. 
Violating the human rights of those who give birth is indefensible and contrary to Canada's values as a society that aims to move towards being more free and equal.
American author Katha Pollitt wrote in 2007 about this right, and its access, "Young women need to know that abortion rights and abortion access are not presents bestowed or retracted by powerful men (or women) - Presidents, Supreme Court justices, legislators, lobbyists - but freedoms won, as freedom always is, by people struggling on their own behalf."
The fight then continues. Unifor stands firmly against the regressive SCOTUS decision to overturn Roe v. Wade and will defend and work to expand reproductive rights here in Canada. 
We will remain engaged so that no politician feels that it is politically safe to police our reproductive freedom, our bodies or attempt to intervene in decisions between a patient and their health care provider.