Main Image
Image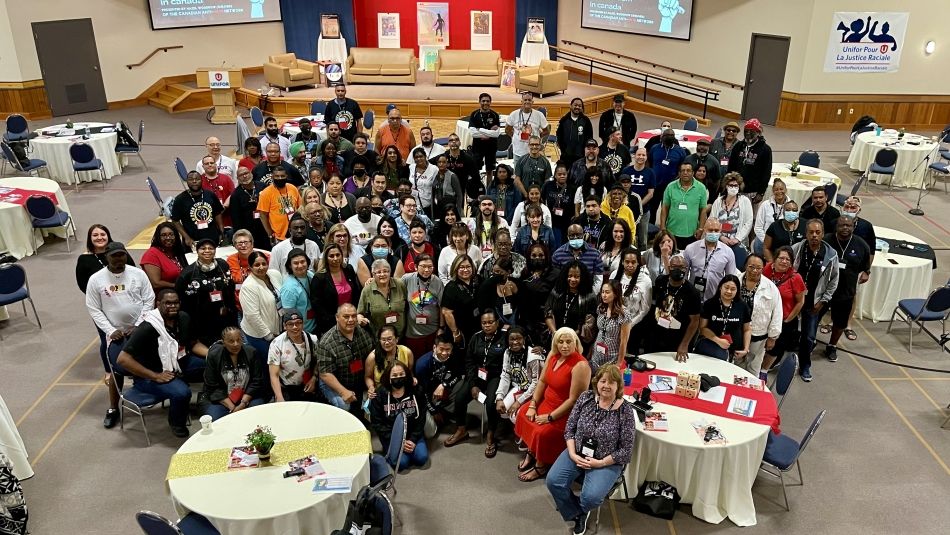 Share
After two long years of racism exacerbated by the pandemic, Black, Indigenous and Workers of Colour (BIWOC) gathered in Port Elgin to share their trauma.
The three-day BIWOC conference – which took place in-person June 17 to 19, 2022 – had a poignant theme this year: "Practicing radical self-care is an act of activism."
In her powerful speech, Unifor Human Rights Director Christine Maclin said hate and racism are at an all-time high and she's certain that "everyone in this room has been impacted by the rise in racism."
"Many of us in this room need healing," said Maclin to the group of several hundred, adding that she's certain everyone in the room has experienced racism.
"With the community and with each other. We need to grow together and strategize in communicating real change."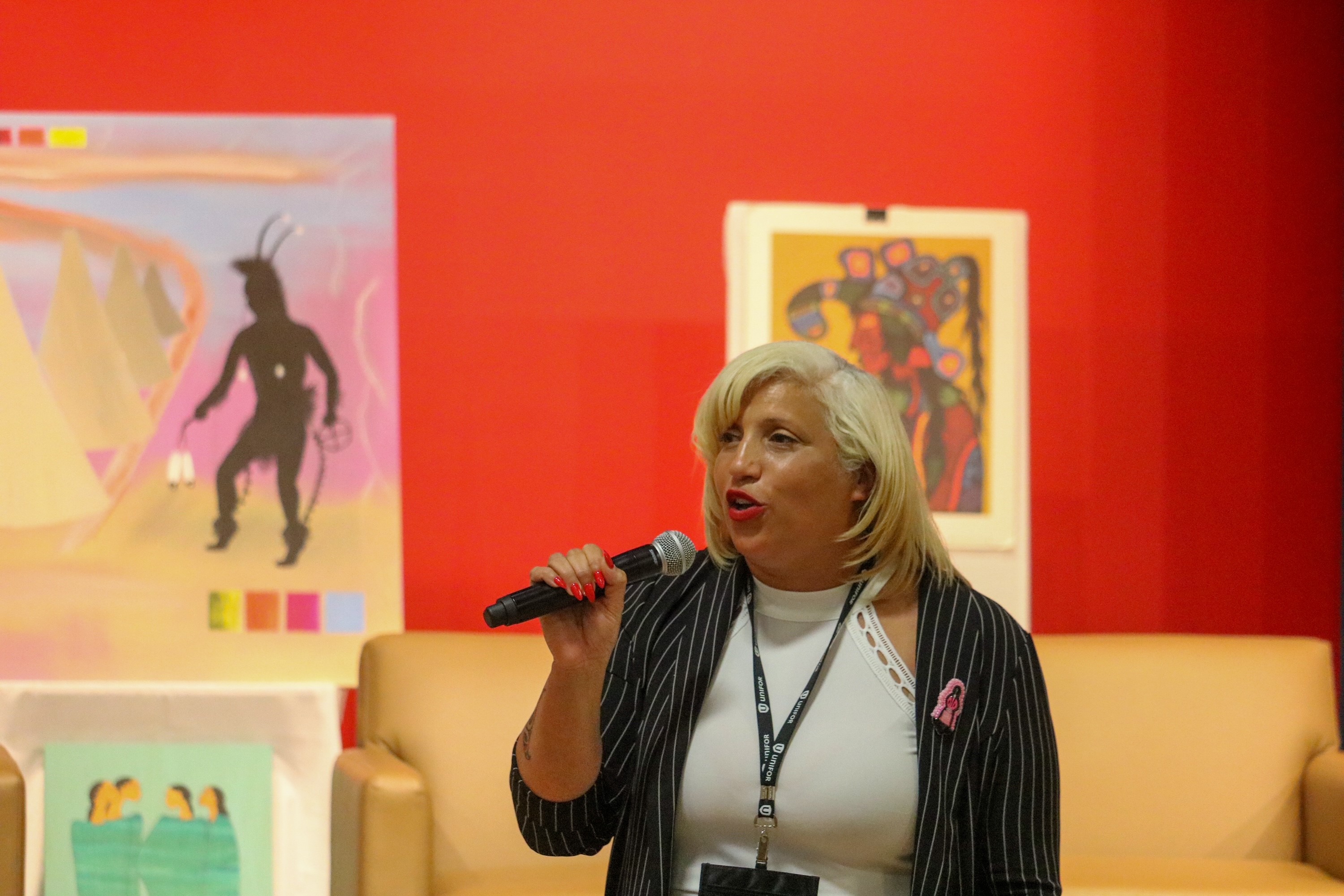 A historic week-long 40-hour racial justice advocate training led into the event. The conference was kicked off with a distinguished land acknowledgement by Indigenous Elder Marsha Reany, followed by Maclin leading a group of children – kids of delegates who came to the conference – to music.
"The dark days are behind us and our hopeful days are ahead of us, and that is why those children needed to walk through these halls, to see the all the Black, Indigenous and people of colour in this room because it's our hope that the future is them," said Maclin.
Unifor Secretary-Treasurer Lana Payne touched on Toronto Police's race-based data report, released last week, which found BIPOC were disproportionately targeted with strip searches and use-of-force, including the staggering number of Black residents being 230% more likely to have a police officer point a gun at them when they appeared to be unarmed compared to white people.
"This is not the normal we want. We're not going to fight for normal, we're going to fight for better," she told delegates. "We will collectively lead in a different kind of world. We must fight hate as we see it. We will unite around our trade union principles, because when we do that we always win."
Dereck Berry was voted in as Unifor's National Executive Board Member for BIWOC, replacing outgoing member Ruth Pryce, who was honoured at a tribute dinner over the weekend.
"Whatever the division, it's going to stop," he promised in his acceptance speech, a reference to making more space for Black, Indigenous and Workers of Colour at workplaces.         
Unifor Ontario Regional Director Naureen Rizvi encouraged delegates to challenge and push elected leadership to see through the lens of the BIWOC community.
"You've told me your anti-hate agenda. Good for you. This is what this conference is all about. When leaders come here, our job is to listen to you and what you need," she said.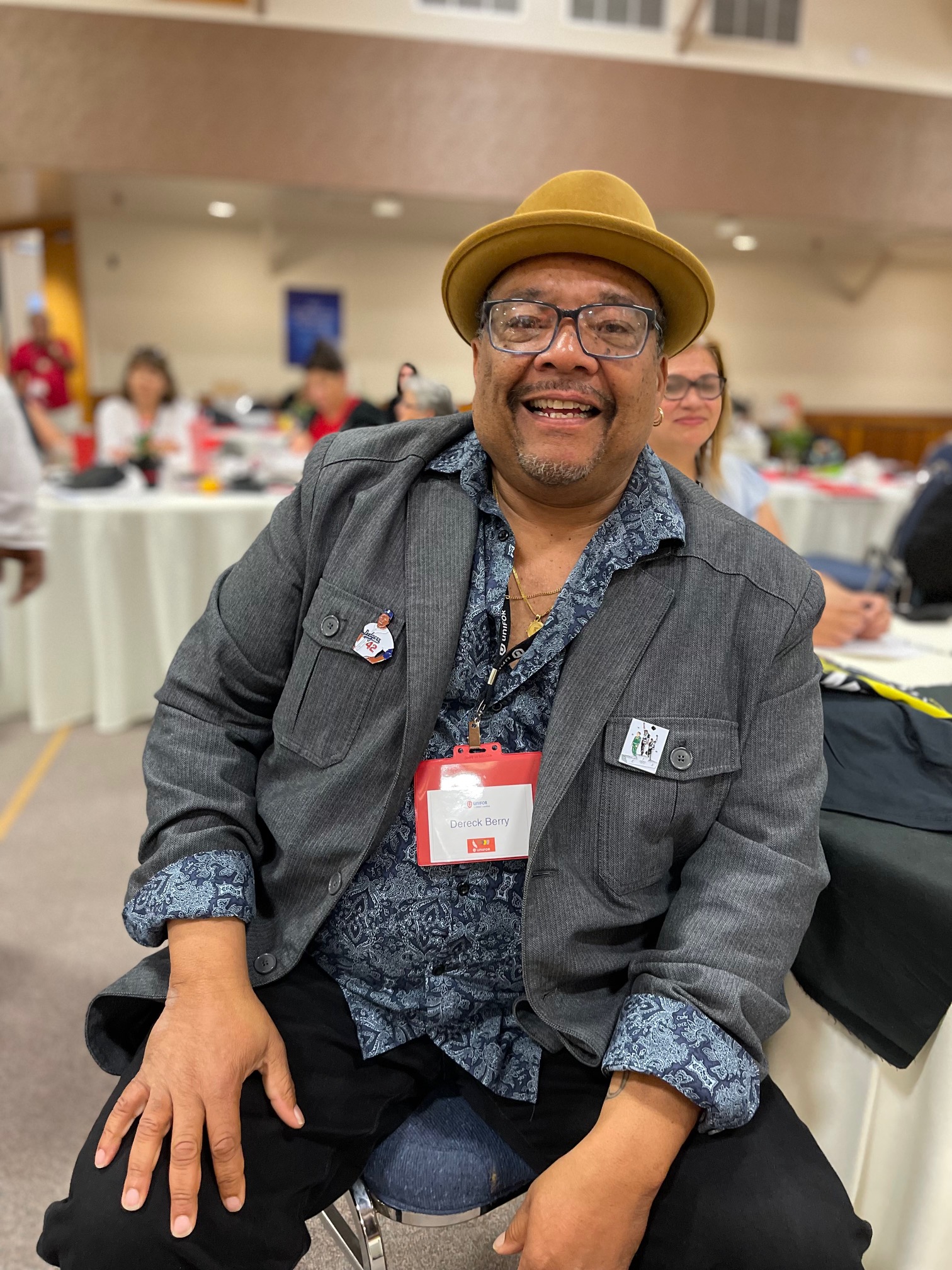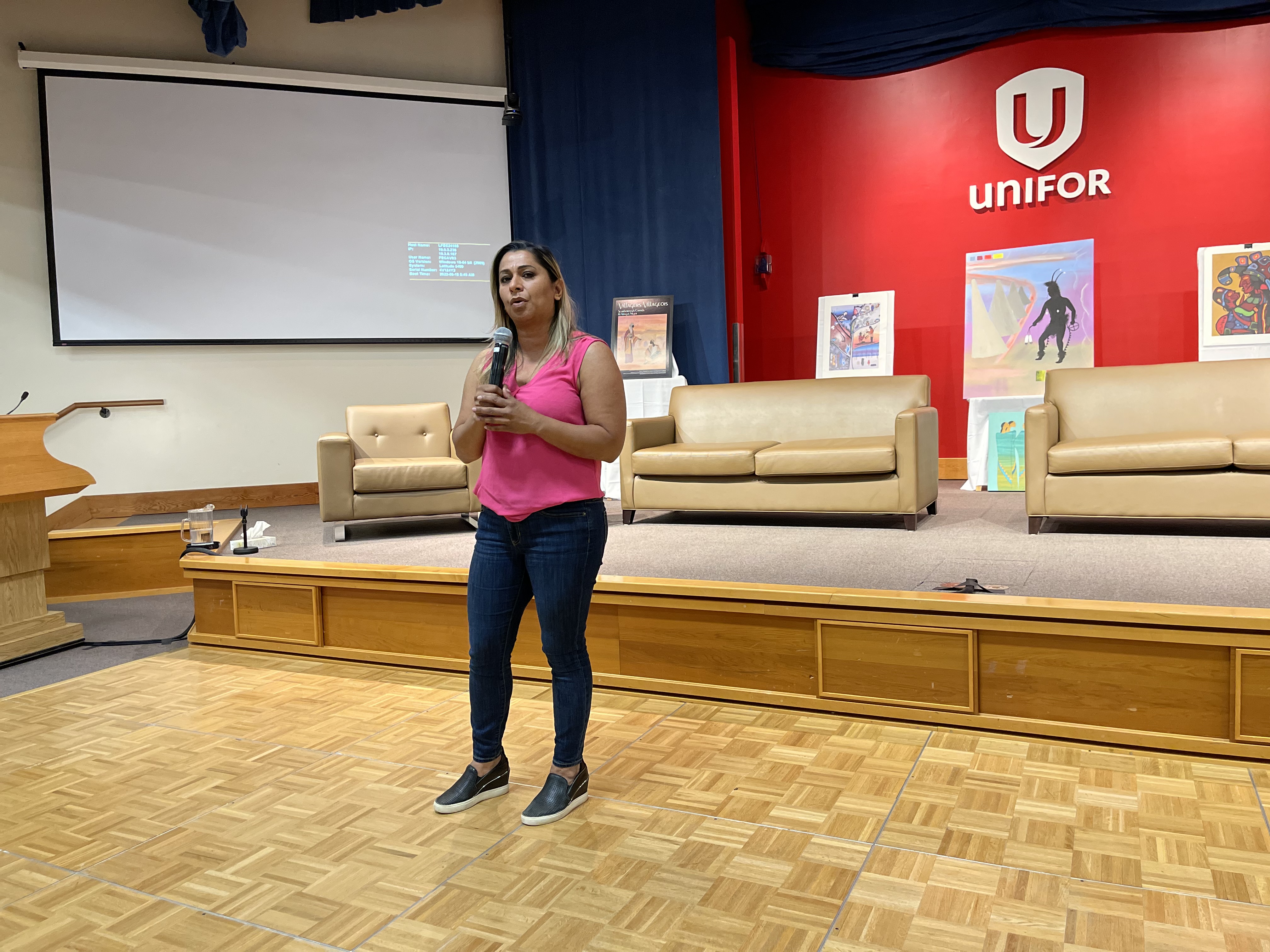 Rizvi said she heard people citing the need for more space, more BIPOC elected into leadership roles and creating policies that include them.
"Don't be afraid if someone gives you an emotional response. It's okay if you're uncomfortable because you're doing something new," she said. "Don't forget the power in your voice. Share your stories."
Unifor members went up to the podium to share stories of challenges and trauma that came with working during the pandemic.
Angela Downey of Local 4606 is a health care worker and takes care of Alzheimer's patients, who didn't understand why they had to be put into a room and isolated during COVID.
"It was hard. I don't work in health care for the money: I do it because of the dignity and respect for these people," she said to rounds of applause.
Jacqueline McIntosh, Unifor 79-M CTV Unit Chair, describes appalling workplace conditions where reporters were being harassed and attacked for wearing masks. When COVID shut everything down, workers were forced to urinate in water bottles while on assignment, she said.
"It's disgusting," she said. "We need to, as brothers and sisters of colour, join together to make sure we are protected and looked after. No one else is going do that unless we look after ourselves."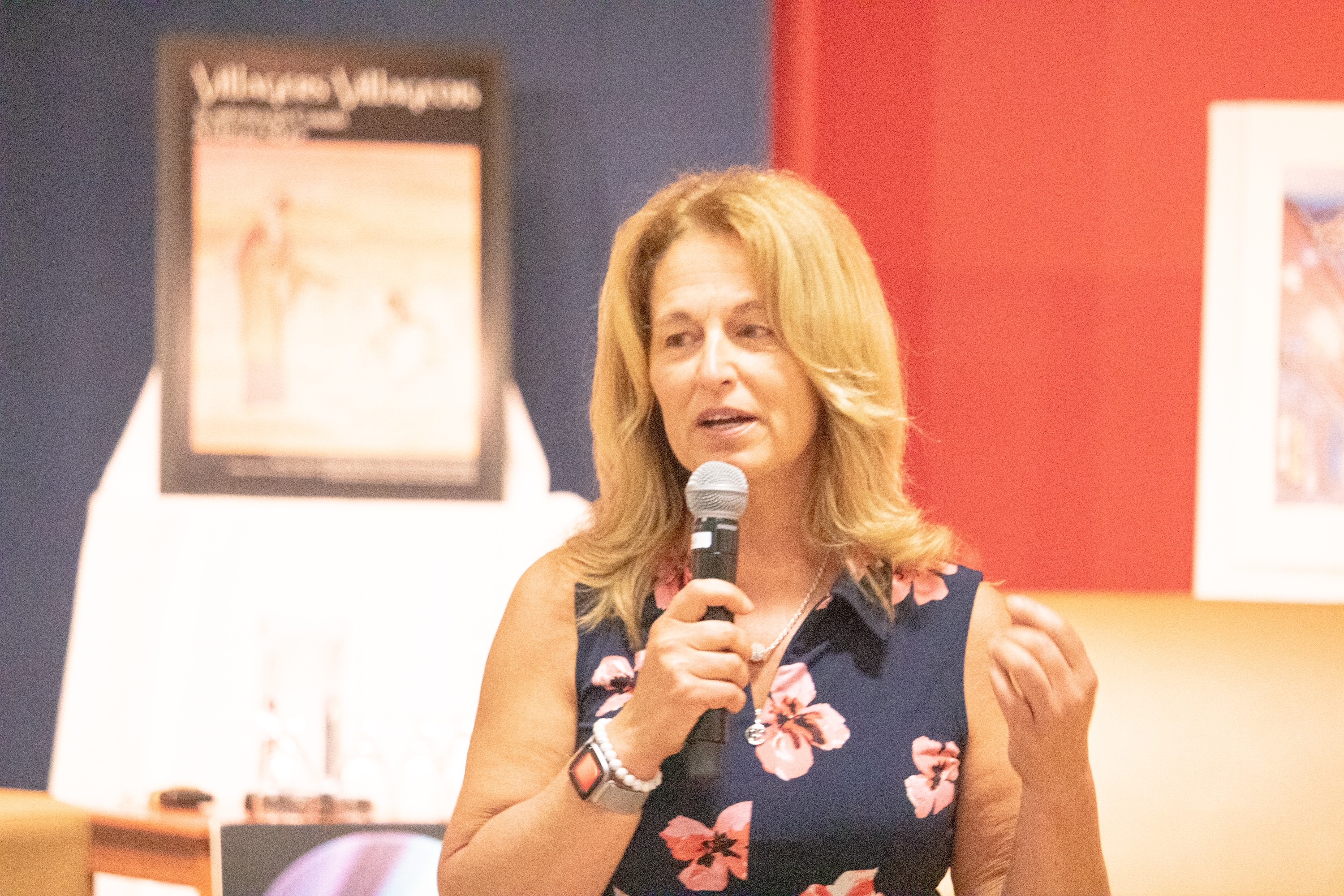 Assistant to the National President Katha Fortier spoke about trauma-informed workplaces across different sectors during the pandemic.
"We watched several members of Unifor contract COVID in the workplace and die. People literally gave their lives."
At the conference, the crowd got sneak previews of two racial justice videos that will be premiered at Convention in August, including an interview with Mozart Mimms, a 104-year-old man who came to Vancouver in 1952, and spent 32 years with Canadian Pacific Railway and VIA rail, who chaired an employee grievance committee and served as president of Brotherhood of Sleeping Car Porters.
Delegates listened and engaged in a Canadian Anti-Hate Network workshop and later participated in drum making as part of a healing workshop.
"Today is also Juneteenth, an American recognition around the ending of slavery," said Maclin on the final day of the conference. "But I want us to recognize our Emancipation Day on Aug. 1 when British colony abolished slavery. Last year, federally, it was recognized and it happened because Unifor made it happen."
"Racial justice is about everything we do," she added. "It's interwoven, so do not separate it from collective bargaining or our everyday lives."
Check out the BIWOC Conference Facebook photo album.