Main Image
Image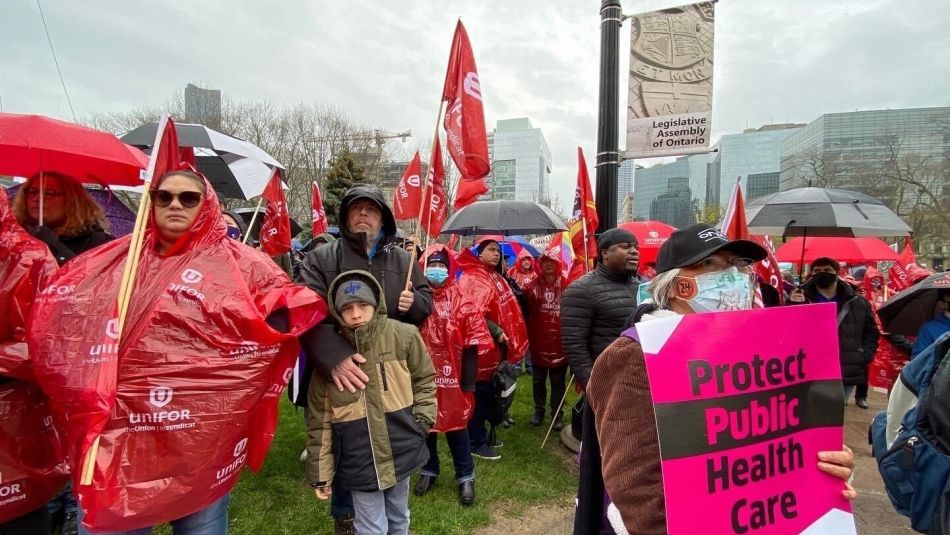 Share
From St. John's to Windsor to Vancouver and even in Mexico, Unifor members united behind a worker's vision a better future on May Day.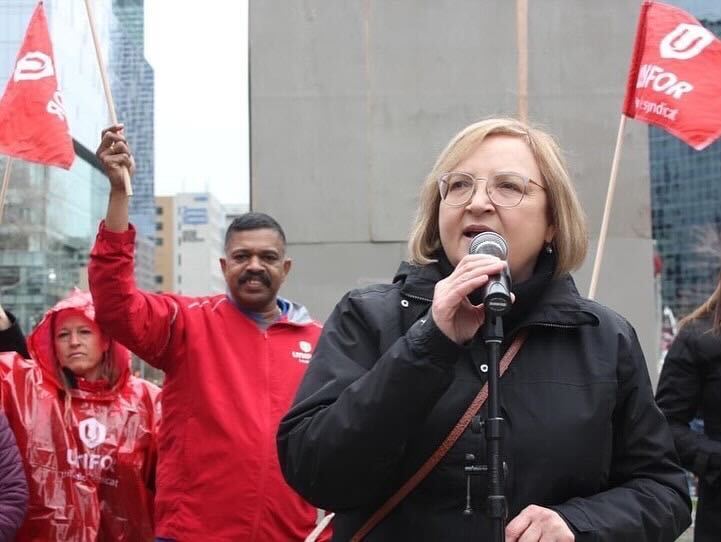 "It's so good to be here, in person, marching with workers today," said Unifor National Secretary-Treasurer Lana Payne as she addressed the union's event in Toronto.
Payne explained the many reasons why workers were rallying this May Day, including a stronger public services, safe work and fair pay for health care workers, a $20 minimum wage for all, and a union for everyone. She was joined by hundreds of members from across the city and as far away as Oakville, London and St. Catharines.
"We're going to celebrate our struggles, because tomorrow, they'll be our victories. And we are going to continue to organize until we win for all workers including health care workers penalized by Bill 124," she concluded.
The demand for better from politicians was echoed at a rally at the Confederation building in St. John's, Newfoundland and Labrador, where Linda MacNeil, Unifor Atlantic Regional Director addressed workers and Premier Furey.
"Premier Andrew Furey must stop ignoring Newfoundland and Labrador workers and abandon his "Big Reset" which will destroy jobs, reduce wages and cause a rise in inequality," said MacNeil.
Pictures submitted by Unifor members were posted to this Facebook Album, including photos from events across the country and in Mexico City where Unifor representatives joined workers ahead of the 2022 World Social Forum. Local unions and members can continue to submit pictures by emailing @email. 
Back in Toronto following Unifor's rally, thousands of workers came together in foul weather to take over the lawn of Queen's Park.
The event, organized by the Ontario Federation of Labour, featured a broad coalition of unions and workers' groups who marched toward the provincial Legislature from across the downtown core.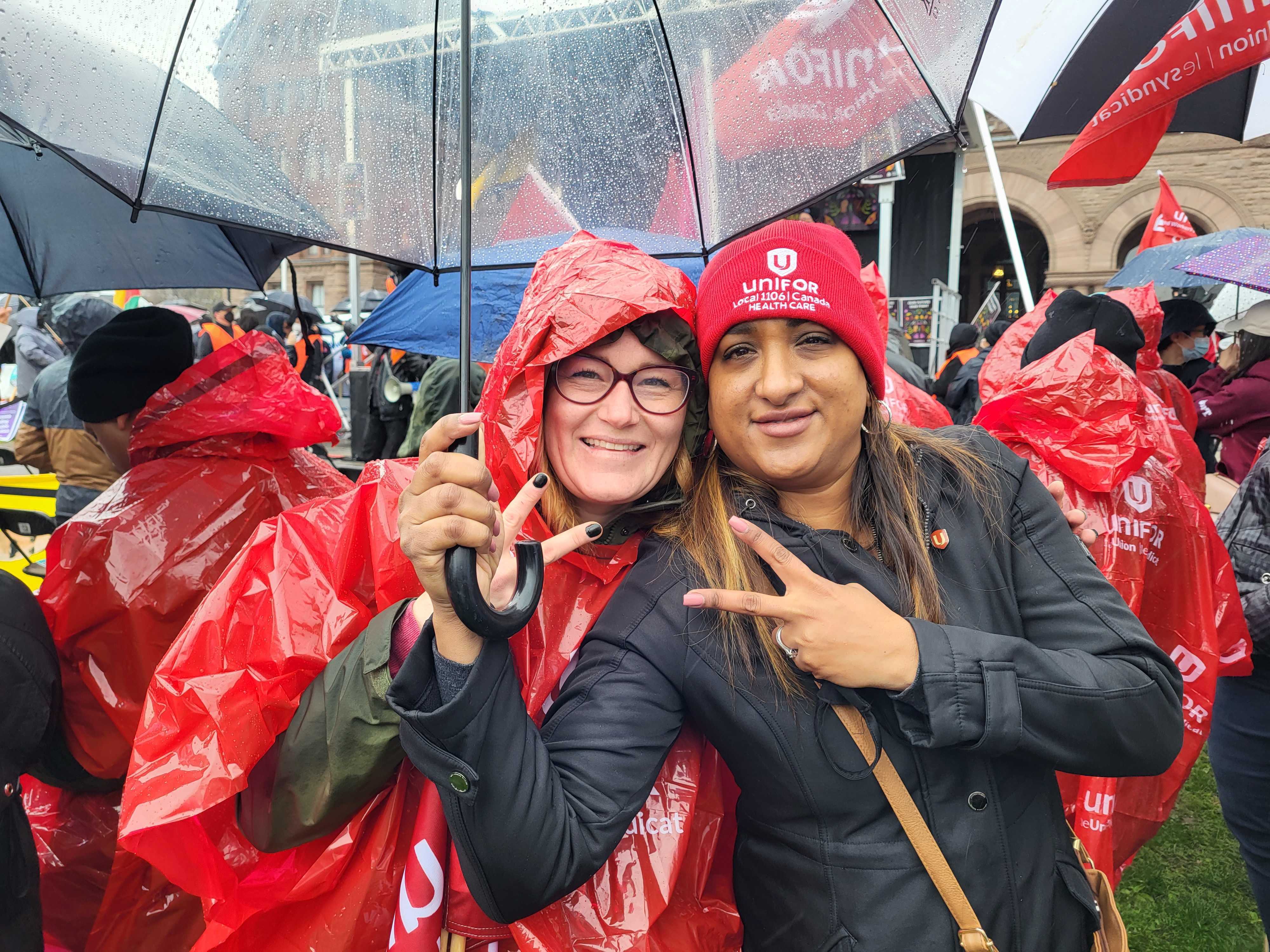 "We can't sit back while those who have real power to make real change continue to do nothing," said Unifor member Emily Coulter as she called out the government's continued inaction in the face of COVID and chronic underfunding in Ontario's health care system.
In the spirit of International Workers Day, May 1, 2022, Unifor issued a statement to join with workers around the world in calling for peace and worker rights.