Main Image
Image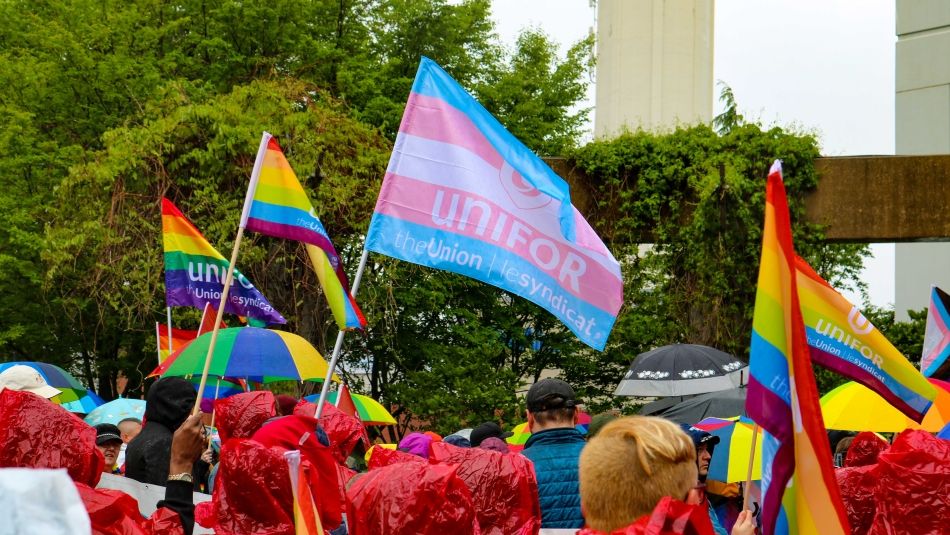 Share
TORONTO – Back-to-school could mean dangerous outing of trans students in Ontario if Minister Lecce's statements are to be heeded.
"For queer and trans students, exploring their identity in social settings is hard enough without their teachers being forced to out them to parents for the simple request of going by a different name or pronoun in class," said Lana Payne, Unifor National President. "By dragging Ontario schools into this culture war, Minister Lecce is proving that Ontario's PCs are just like any other Tories- ready to throw trans kids under the bus to distract from policies that have decimated public services, including education."
The safety of 2SLGBTQIA+ youth is under threat after Ontario Minister of Education Stephen Lecce became the third provincial education minister to signal or introduce changes to education policy that will make some queer and trans students unsafe in the classroom.
In an August 28 statement to media, Lecce said that 'Parents must be fully involved' in student's decision to change pronouns.
Misgendering a student has previously been ruled to be professional misconduct amounting to a breach of the ethical standard of care in Ontario. 
"Less than a week before kids go back to school, their Minister of Education sends a message that their rights don't matter and they won't be kept safe. That's unacceptable. Education workers want to build supportive schools and classrooms that protect students' rights and oppose bullying, but Lecce's dog-whistle on parents' rights is a sharp right turn that will endanger students and force them to be deadnamed at school or outed at home," said Samia Hashi, Unifor Ontario Regional Director.
Lecce is following in the footsteps of the reactionary anti-trans policies introduced in New Brunswick and most recently in Saskatchewan, where governments have faced national backlash for similarly watering down protections for trans youth without any public consultation.
In New Brunswick, public opposition is continuing to build, with protests being organized for this coming weekend. In Saskatchewan, the newly-released policy states that schools must notify parents of students under 16 who go by a different pronoun or name at school that aligns with their gender identity. Teachers are prohibited from using a student's chosen name or pronoun in class without parental consent. 
Unifor is Canada's largest union in the private sector, representing 315,000 workers in every major area of the economy. The union advocates for all working people and their rights, fights for equality and social justice in Canada and abroad and strives to create progressive change for a better future.