Main Image
Image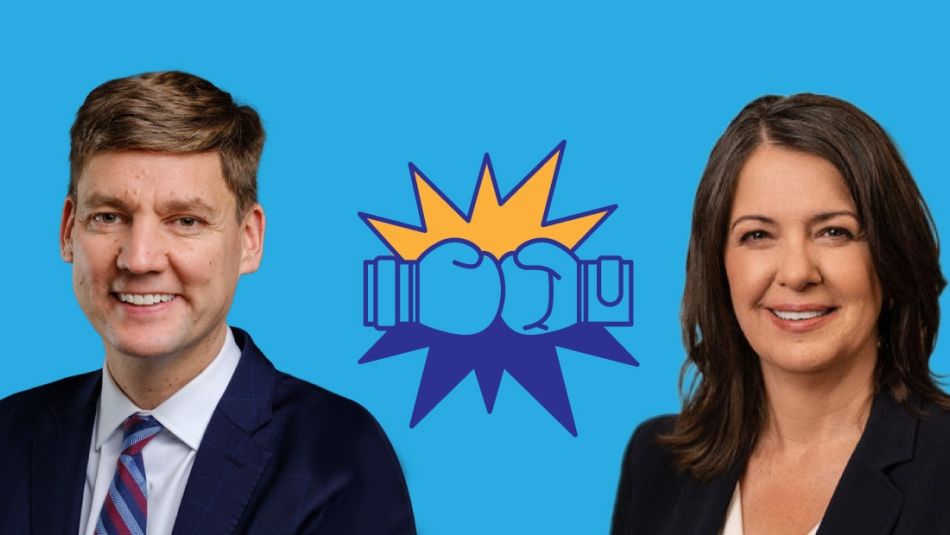 Share
by Unifor Western Regional Director Gavin McGarrigle
Two premiers with the most ideologically divergent views in Canada, both recently elected by party members but untested in a general election, tabled their first budget on February 28. 
There is a lot to be gleaned from the Eby and Smith budgets about "left" and "right" philosophies and more importantly, the outcomes for working people.
At the core of the B.C. budget is the belief that there is more than one kind of provincial deficit. Traditionally, "deficit" has narrowly referred to the annual provincial balance sheet when expenses exceed revenue.
The Eby government has explicitly rejected this limiting interpretation of government's role in using provincial financial resources to meet social and economic objectives: "Our government believes that there are other deficits, other than just fiscal, when we are talking about the future of the province." David Eby, Canadian Press, February 27, 2023
Instead, the B.C. NDP budget took stock of the province's most urgent needs and sought to reduce the funding deficit areas like health care and treating addiction.
The big ticket items in the Eby budget included $1 billion in additional mental health and addictions support and more than $5 billion for other health care services over the next three years. 
During the COVID-19 pandemic, the B.C. NDP government significantly increased per capita spending when British Columbians were reeling from lay-offs and the dramatic uncertainty of the time. 
In other words, without the B.C. government using its fiscal power to maintain or enhance social services, the impacts of the pandemic would likely have been much worse for B.C. families.
In Alberta, the 2023 budget will increase spending by $2.5 billion and run a $2.4 billion surplus. Much of the increase will come from increases to the federal Canada Health and Canada Social Transfers, but there is some new provincial funding.
Budget highlights include some restored health care and infrastructure spending and an emphasis on debt repayment and a legislated mandate to balance budgets.
Her supporters might say Danielle Smith is also trying to protect Albertans and that her fiscal conservatism (low per capita spending and small/no deficits) is an equally valid strategy to keep the safety net strong for the future.
But what kind of catastrophe is the UCP waiting for? 
The steep decline in global oil prices and the COVID-19 pandemic were nearly unprecedented crises that happened concurrently. 
The UCP government held per capita program spending nearly level through the worst years of the pandemic. On a per capita basis, the estimates show spending on health care in Alberta barely budged in 2020. If temporary COVID-19 funding is excluded, per capita health spending actually declined.
Perhaps not coincidentally, Alberta had more COVID-19 deaths in total than British Columbia, despite B.C.'s much larger population (+17%). 
It seems for Danielle Smith and her predecessor Jason Kenney, a balanced budget/small deficit is not a means to an end (rainy day reserve), but rather the objective itself. 
To the UCP, it doesn't matter what kind of pain Albertans are suffering, arbitrary short-term limits on spending will always be more important. Smith's balanced budget legislation reinforces this conclusion.
Alberta will have a provincial election on or before May 29. In B.C. the next election will be in 2024. Voters often ask themselves if they're better off with the current government than the last. If policy outcomes are the only factor, Danielle Smith may have a lot more to worry about than David Eby.