Main Image
Image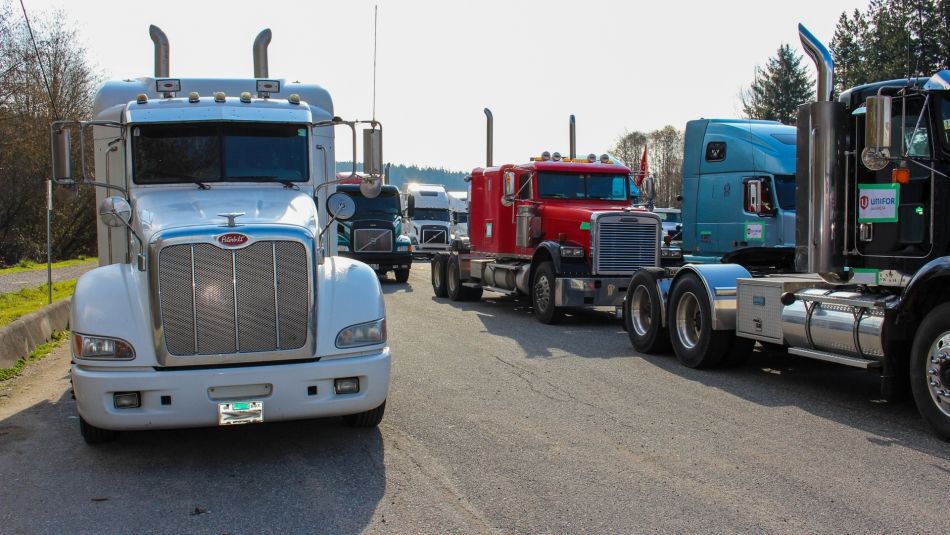 Share
VANCOUVER—A container truckers strike will be avoided as Prudential Transportation signed a tentative agreement with Unifor at the deadline today. 
"Fair wages and benefits are the cornerstone of labour peace at Port Metro Vancouver," said Jerry Dias, Unifor National President. "Port workers are critical to the economy and have earned a fair collective agreement. A pattern agreement and enforceable government regulation creates a level playing field for employers and minimizes the black market in trucking we've seen flourish in the past."
Strike notice was served by Unifor on Monday, November 29, 2021 to two companies. As of today, both companies have signed onto the pattern collective agreement, averting a strike at Canada's busiest port.
The pattern agreement set earlier this year includes drug, dental, health, and insurance coverage, as well as increased waiting time payments and daily minimums. Companies employing nearly 300 Unifor truck drivers are bound by the same contract.
"By signing the pattern agreement, Prudential Transportation has signalled it wants to be part of an environment in which workers are compensated fairly and employers thrive in the drayage sector," said Gavin McGarrigle, Unifor Western Regional Director.
"We look forward to working with non-union truckers to help them enjoy all of the employer-paid health benefits made possible by the pattern agreement," added McGarrigle. 
Unifor is Canada's largest union in the private sector, representing 315,000 workers in every major area of the economy. The union advocates for all working people and their rights, fights for equality and social justice in Canada and abroad, and strives to create progressive change for a better future.