Share
Location
Unifor Family Education Centre
115 Shipley Avenue
Port Elgin ON N0H 2C5
Canada
Main Image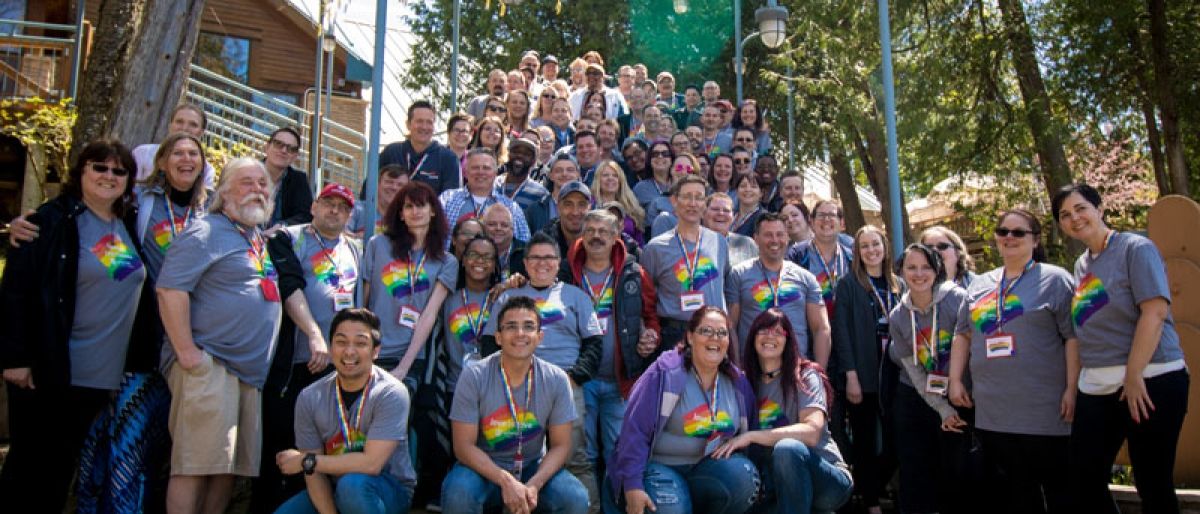 Save the date: Unifor's 2023 Pride Conference will take place on April 28-30 of this year!
The conference will be held at the Family Education Centre in Port Elgin, Ontario and will be  open only to members of the LGBTQ2SI community.
The Pride Conference is a bilingual event for lesbian, gays, bisexual, transgender, queer, two-spirit, intersex (LGBTQ2SI) members to gain skills and build knowledge. Allies' activism and support is important for campaigns and progress year-round, but this conference is a space for members of the LGBTQ2SI community to work together. The last conference was hosted in 2019, so we are excited for members to be welcomed back to the Centre and to the community this spring.
The conference begins at 7:00 p.m. Friday, April 28 and ends at 12:00 p.m. Sunday, April 30, 2023. . The registration deadline is Friday April 7, 2023.
Conference delegates will have the opportunity to hear about some of the tremendous work being done within our union and our communities. Through participation in skills-building workshops and conversations hosted by queer and trans activists and leaders, delegates will gain knowledge and build relationships they can bring back to their local union and to advocate for equity.
Unifor event self screening questions
For additional information, please contact Billy O'Neill and Sarah McCue at @email.
In the lead-up to the Conference, members are also encouraged to register for the Pride Activist Course, which will run April 23-28, 2023.
The Pride Activist Course will provide you with the tools and tactics to mobilize for tangible changes that make life better for Unifor members of any gender identity or sexual orientation. The course tackles current issues facing the LGBTQ2SI  community with an aim towards winning change for members. In addition to learning more about queer and trans history, considering the different ways that members of the LGBTQ2SI community experience discrimination, participants will discuss union structure, direct action, and how to create change.
Participants graduate from the course with a renewed sense of activism and a strong community foundation.
Every local union is encouraged to send their full complement of LGBTQ2SI delegates.