Main Image
Image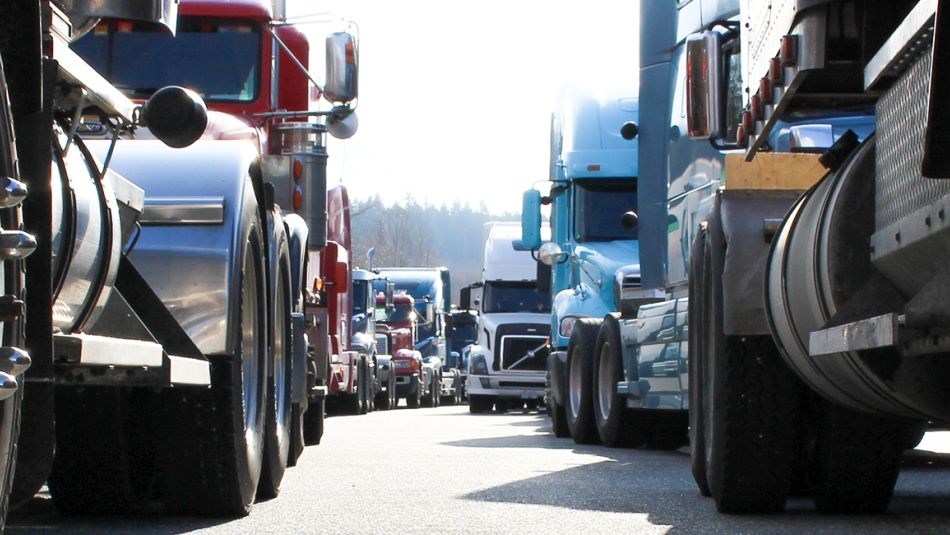 Share
The federal Ministry of Labour's ongoing inspections to uncover violations of new laws to protect truck drivers are important for maintaining good wages and preventing fraud, says Unifor.
"Regulating Driver Inc. is part of the larger battle against the so-called gig economy's devaluing of work and wage suppression," said Lana Payne, Unifor National Secretary Treasurer.
The "Driver Inc." model is used by unethical employers to classify truck drivers as "independent contractors" rather than payrolled employees. It prevents workers from claiming overtime, holiday pay, minimum wage, severance pay, or injury compensation. CPP or EI deductions must be done out-of-pocket for drivers. 
"Misclassifying workers as independent contractors deprives them of basic rights guaranteed under federal employment standards," said Len Poirier, Unifor Assistant to the President. "Driver Inc. is wage theft."
In unionized workplaces, employers can use this model to undermine benefits negotiated in collective agreements.
Federal regulations have specific criteria to distinguish between employees and contractors. In most cases, Driver Inc. cases fail the test, which has led to the increased government inspections. Employers found guilty of knowingly misclassifying workers face fines and publication of the offense. 
Employers will often exploit racialized workers—an increasing number of which are from the South Asian community—and newcomers with precarious immigration status with little knowledge of their rights under Canadian law. According to the Toronto Star, 72% of the trucking workforce in the GTA are immigrants to Canada. 
The Toronto Star also reported that fewer than 100 inspections have taken place since 2019 and the government has not issued any fines after implementing the new rules. Both unions and industry associations are calling for increased enforcement and prosecution. 
At the of 2021, the government announced it knew of at least 40 companies that were violating classification rules.