Main Image
Image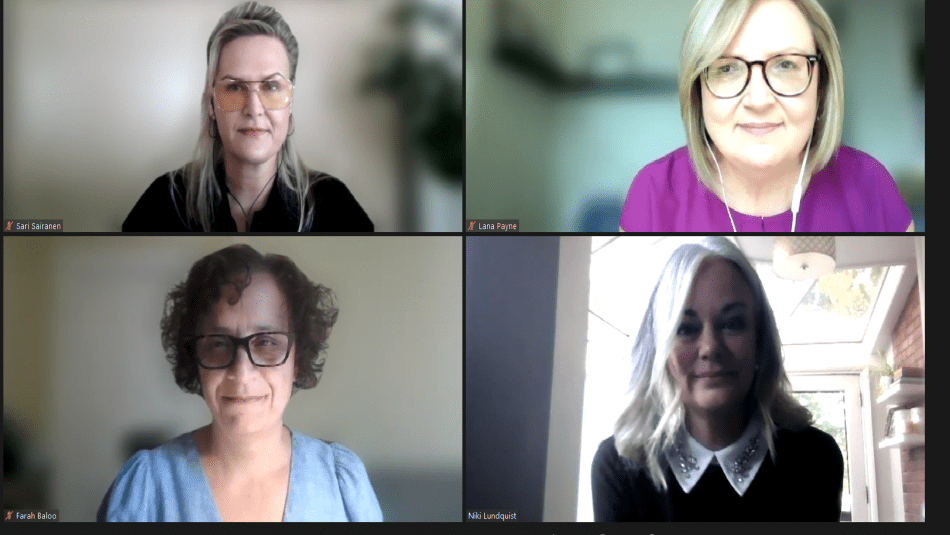 Share
More than 500 Unifor local union leadership came together on September 27 to get an update on Unifor's statement on Comprehensive Workplace Immunization Programs and Mandatory Vaccinations and advice on what tools and resources locals can use to stop the spread of COVID-19.
"To be clear, vaccine mandates are but one tool that must be implemented to keep everyone safe and finally end this pandemic," explained Unifor's Secretary-Treasurer Lana Payne during the session.
"Our union remains committed to all the other measures, including raising awareness and increasing prevention measures in all of our spaces in society, including our workplaces."

Payne added that Unifor and its National President, Jerry Dias, have been vocal about the reasons why they support mandatory vaccine policies, "not the least of which is our responsibility as trade unionists to keep each other safe including our co-workers."
Local leaders asked questions about privacy, accommodation and what will or will not qualify as a code exemption, among other issues.
Sari Sairanen, Unifor's Director of Health and Safety and Environment, noted some tools being employed in workplaces include good ventilation systems, staggered start times, access to sick days, wearing masks onsite and testing within the workplaces.
"Our joint Health and Safety Committees or Health and Safety Representatives are vital to assess the workplace hazards and use the hierarchy of controls to mitigate exposures to the hazard – the COVID-19 virus," said Sairanen.
Niki Lundquist, Unifor's senior labour and human rights lawyer, said the union's view has always been to make sure "our membership is aware of the likelihood of consequences that are going to flow from [their] decisions," including possibility of termination for those who fail to comply with mandatory vaccine mandates.
Farah Baloo, Senior Legal Counsel for Unifor, said the Charter of Rights is not relevant to workplace policies unilaterally introduced by a private employer, as the Charter applies exclusively to government action – federal, provincial or municipal.
"Courts and tribunals have found that rights protected by Section 7 (of the Charter) are fundamental personal choices – for example about physician-assisted suicide, abortion, medical care," said Baloo. "It does not protect economic rights. If you choose not to get a vaccination and as a result, there are job consequences, that would not be something that implicates section 7 of the Charter."
Payne acknowledged there is no one-size-fits-all methodology to vaccine mandates as the issue doesn't affect aviation workers the same way as it does forestry workers, for example.
"Within our own Union, we have adopted a mandatory vaccine policy that applies to our staff and to all Unifor events," she said.

"This internal process has been going on for a few weeks, and we'll soon be able to share more information with local unions about how the vaccine mandate will apply to Unifor events."