Main Image
Image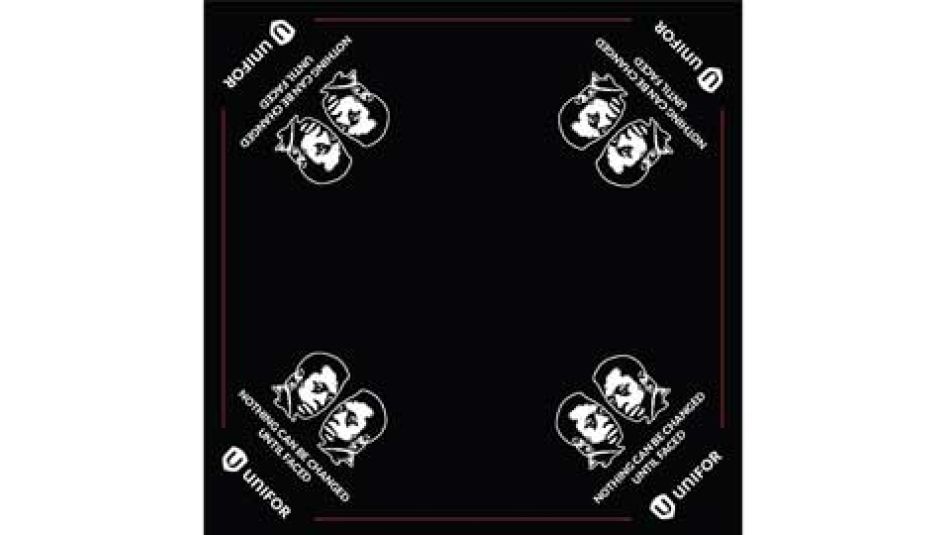 Share
Unifor is offering locals a chance to order new bandanas based on the American civil rights activist, writer and poet James Baldwin's famous quote – "Nothing can be changed until faced." 
Leading up to Unifor's second-annual Racial Justice Day on Aug. 1, 2021, and in recognition of Emancipation Day – which commemorates the day in 1834 when slavery was abolished across the British Empire, the union is encouraging locals to order the 27" bandana featuring Baldwin's face and his famous words, complimented by the Unifor logo.
"Baldwin's quote is so powerful when we talk about racism, especially in light of everything that is happening – whether it's anti-Black racism, anti-Asian racism, Islamophobia, or anti-Indigenous racism. We can't talk about ending racism unless it's faced," said Unifor Human Rights Director Christine Maclin.
The bandanas are available at the Unifor online store, with a portion of the proceeds being donated to organizations working towards racial justice.
Last year's Racial Justice Day called for racial justice in all institutions and organizations and demanded an end for racism. These demands are still in place.
Unifor is committed to working everyday to eradicate racism.
This is the first year that Emancipation Day is being recognized federally.  "Unifor played a role in that. We lobbied all the provincial governments last year, prior to Aug. 1, to recognize the emancipation of slavery. That is the first step in racial justice – to acknowledge there was injustice and there still is. This goes back to Baldwin's quote – unless you face racism and the continued impacts, you can't change it," said Maclin. Unifor is actively taking on racism on all levels through bargaining, lobbying and making the real impacts in communities."
Throughout the month of August, and every day, members are encouraged to organize days of action in their workplaces, communities or virtually and wear the bandanas, along with any racial justice shirts – such as the orange Every Child Matters, 2020 Civil Rights or Black Lives Matter t-shirts.
Racial justice is something we must fight for every day and not just on August 1. For the month of August, the union is asking locals and workplaces to post pictures with the hashtag #Unifor4RacialJustice.
"We challenge everything we face and take on an anti-oppression lens in everything we do. Through our collective action, we will work together to achieve racial justice," said Maclin.