Main Image
Image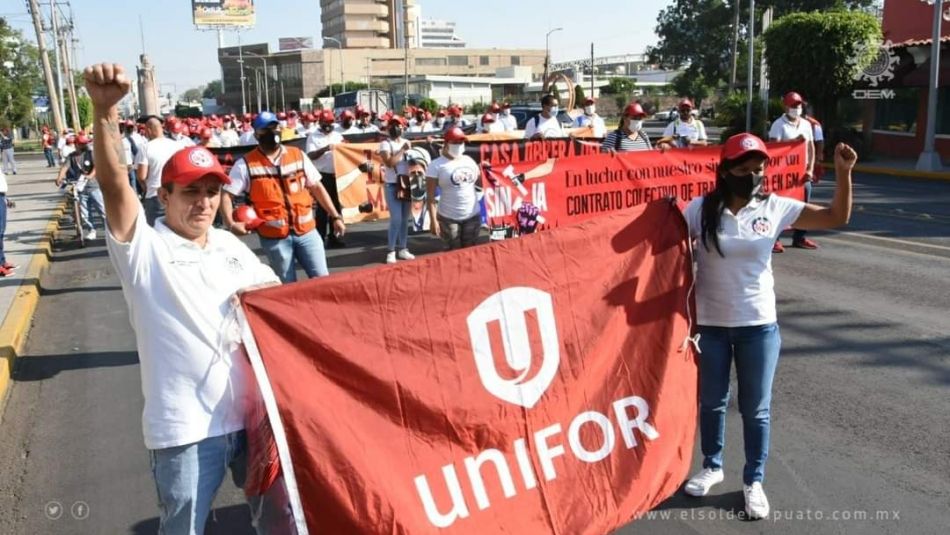 Share
Unifor is taking an important role at the World Social Forum, being held this year in Mexico where the union has been active for many years working in solidarity with the independent unions to improve the rights of working people.
Image
Image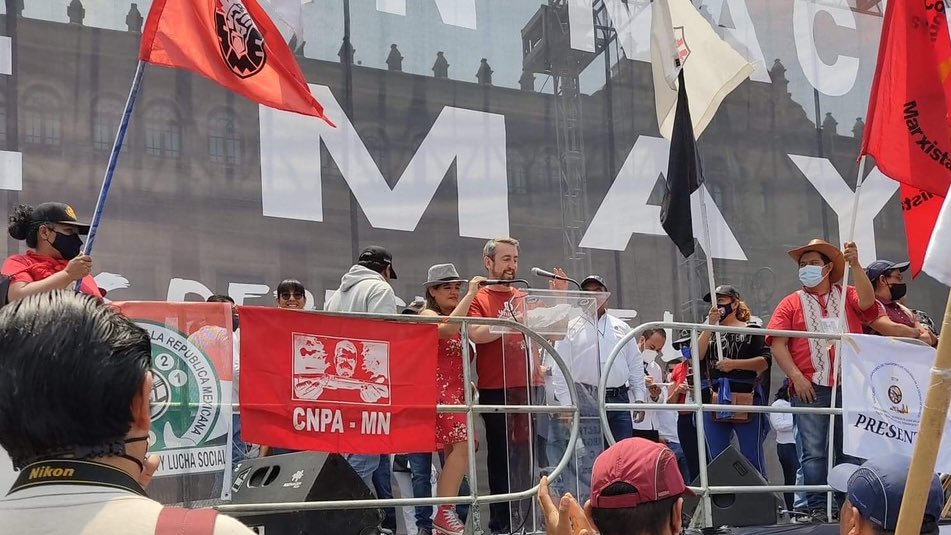 "Mexican workers and their democratic unions do not stand alone. Canadian workers stand with you. We will struggle together, support each other through hard times and celebrate together when we win justice," Unifor Western Regional Director Gavin McGarrigle said in a speech to tens of thousands of activists at the May Day celebrations in Mexico City that opened the forum.
McGarrigle is at the World Social Forum (WSF) with International Director Mohamad Alsadi and three members of the Canadian government funded Unifor/CILAS Mexican Workers Rights Project including chair of the project's International Advisory Committee Chair Fred Wilson.
Unifor made a presentation at the WSF about the union's ground-breaking work with CILAS and the other independent unions in Mexico and on the importance of freedom of association to unions around the world.
Alejandra Morales, General Secretary of SINTTIA, the union representing workers at the Silao GM plant, told participants about their historic victory over a company-run union last year, and the role Unifor played in that victory.  SINTTIA members marched in Silao for May Day with the Unifor flag at the head of their delegation to thank us for our ongoing solidarity. 
Unifor will also attend the International Council of the WSF.
"The week is very busy, but very invigorating," Alsadi said. "The World Social Forum gives voice to those traditionally excluded from the discussion of the rich and powerful, and provides space to discuss ways to develop an alternative future and the belief that a better world is possible."
The WSF is an annual meeting of civil society, human rights, labour and environmental organizations first held in Port Alegre, Brazil in 2001. The themes of the week are climate change, peace and war, democracy, social and economic justice, gender equality and fighting racism.
Unifor also attended meetings of the Mexican Workers Rights Action project to hear about the last six months and plans going forward, and joined meetings with othr independent unions including with the Telefonista national union, the electrical workers union (SME), the oil workers union UNTYPP, and with the education workers union (STUNAM)..
The group will also be meeting with Jose Bazan, the Lead Labour Attache at the Canadian Embassy in Mexico to provide an update about Unifor/CILAS project.