Main Image
Image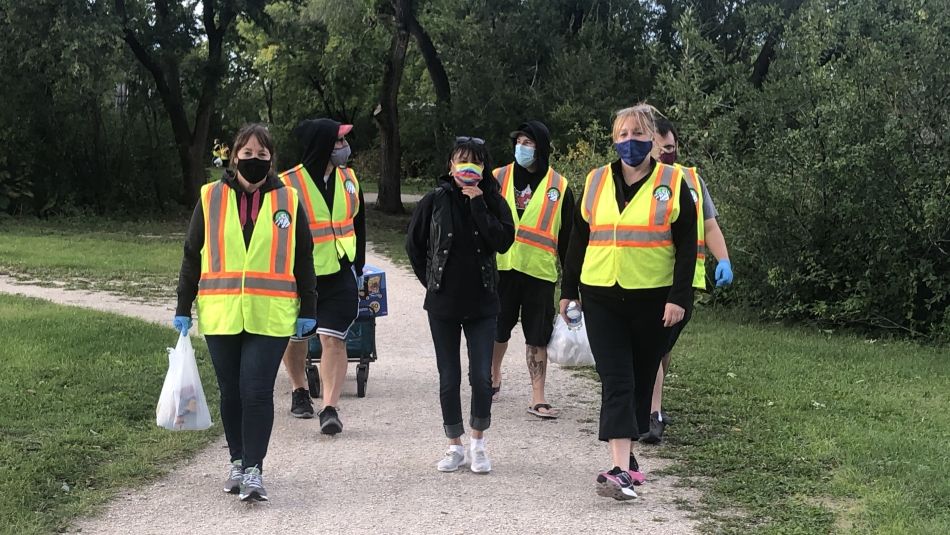 Share
Council 4000 of Local 4002 member Laura Hazlitt helps lead a team of members from Via Rail to make a difference in Winnipeg on a weekly basis, including community patrols with the Mama Bear Clan.
The local and the employer teamed up to donate 100 bison burgers and cooked three turkeys plus all the trimmings to feed upwards of 200 people on September 27. Despite the COVID-related restrictions on the number of visitors allowed to participate, Hazlitt and rail sector members are a reliable source of volunteer labour for the Mama Bear Clan.
"Community solidarity has been a core principle of Unifor since we were founded," said Gavin McGarrigle, Unifor Western Regional Director. "Our members take that commitment seriously and are doing their part across the country."
During the community patrols co-ordinated by the Mama Bear Clan, volunteers regularly deliver food throughout the Point Douglas neighbourhood in Winnipeg. Hazlitt has been coordinating financial donations from Unifor locals, and has even been approached by strangers who want to make donations because they are moved by the local's community work.
Hazlitt and others donate their own money towards the work on a weekly basis and have recruited willing family members and friends to join them.
"I care about this community, and the people I meet during this work are incredible," says Hazlitt. "We come across stories of terrible trauma and hardship. I think it's our responsibility to meet folks on their terms and lend a hand. That's what love and solidarity looks like."