Main Image
Image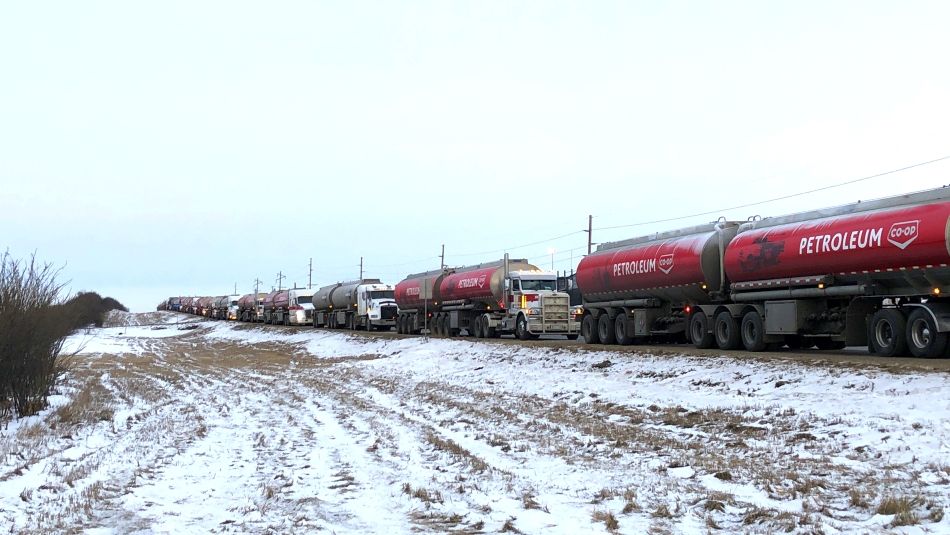 Share
REGINA—Unifor agreed to comply with the injunction concerning the Co-op Refinery picket line if Federated Co-operatives Limited returns to the bargaining table and bargains with the union in good faith.
"In a statement today, FCL said that it was willing to bargain if the union abides by the injunction. If Co-op agrees to meet with us at the table at 10 a.m. on January 30 then we will abide by the order at that time. We want a deal," said Jerry Dias, Unifor National President.
The injunction set out parameters limiting the delay of vehicles entering or exiting the facility to 10 minutes each. Unifor is prepared to comply with this time limit and allow vehicles to enter the refinery, should the company return to the table in good faith. 
"We are ready to meet. If FCL comes back again with yet another excuse then Premier Moe must show leadership, listen to the workers of Saskatchewan, and impose binding arbitration," said Dias.
The union remains unconvinced that FCL intends to bargain in good faith. In a statement to media today, Dias called on the hundreds of activists and Local 594 members in Regina to stay, and remain prepared for continued action if the company refuses to return to the table. 
Earlier today, Unifor removed fences at multiple refinery entrances, something Co-op executives originally claimed are a pre-condition to bargaining. Unifor already amended two proposals that Co-op claimed were impeding talks. Last week the union reached out to Premier Moe and the Minister of Labour Don Morgan to request that the provincial government use its powers under existing legislation to compel parties to resume bargaining. 
The union has asked the provincial government to appoint an arbitrator. During the process of binding arbitration, the lockout would end, allowing Local 594 members to return to work.  
Nearly 800 highly skilled members of Unifor Local 594 remain locked out from the Co-op Refinery, which continues to rely on unqualified scab workers and managers to operate the refinery.
Unifor is Canada's largest union in the private sector, representing 315,000 workers in every major area of the economy. The union advocates for all working people and their rights, fights for equality and social justice in Canada and abroad, and strives to create progressive change for a better future.
For media inquiries or to arrange interviews, please contact Unifor Communication Representative Hamid Osman at (647) 448-2823 or @email.