Main Image
Image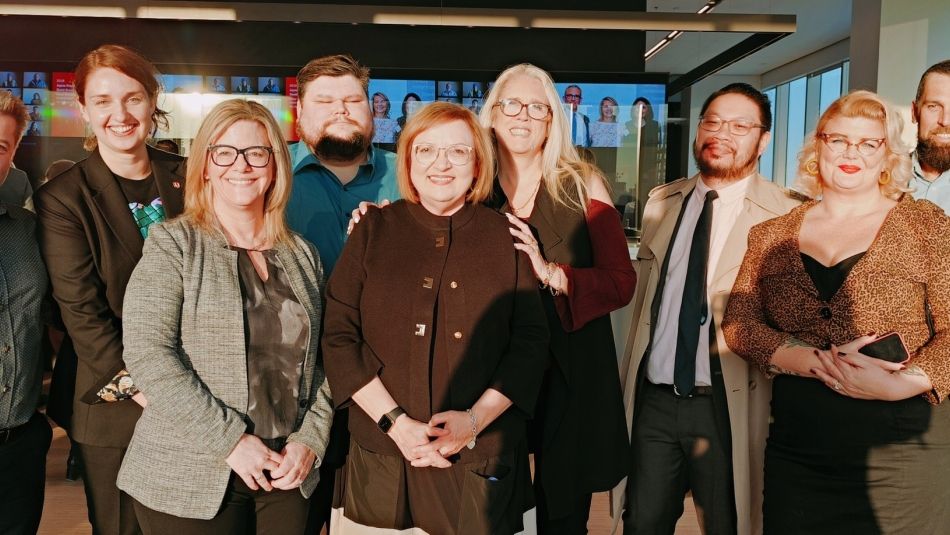 Share
Unifor Media Council Chair Julie Kotsis shone a spotlight on challenges newsrooms and media workers face across the country at the Canadian Hillman Prize Celebration on March 30 in Toronto.
In her speech, Kotsis – a journalist at the Windsor Star with more than three decades of experience under her belt – said the news industry is at a crossroads with shrinking newsrooms and cost-cutting, combined with the harassment and abuse journalists and media workers face in the field and online.
"These challenges are also putting our democracy at risk and that is why the journalism that is honoured here tonight is so important," said Kotsis.
"Investigative journalism, that holds power to account and contributes to an informed citizenry: it takes resources, determination, and patience. We cannot let it become a lost art."
Kotsis said Unifor takes the harassment and abuse of media workers seriously and the union has heard harrowing stories of verbal abuse, obscene threatening language, physical violence, and even threats made against the families of journalists.
"Unifor has created an action plan to combat this abuse. It is a two-path approach," she explained.
"The first path involves providing support for the workers experiencing harassment and abuse and the second path is demanding accountability and promoting prevention."
Kotsis said the union has developed language and tools to help support and educate its members and continues to advocate for better protections through legislation and for employers to also step up and do their part to safeguard media workers from all forms of abuse.
Kotsis said in 1950, the Sidney Hillman Foundation launched the Hillman Prize due to its concern with the responsibilities of a free press.
The aim was "to honour and foster investigative reporting and deep storytelling in service of the common good," according to the foundation.
"Hillman devoted his life not only to the labour movement, but also to the service of the community as a whole, by seeking equitable solutions to the greatest issues confronting his country," she said.
Two Unifor members won the Hillman Canadian Prize for Journalism award, while two other members were given honourable mentions.
Unifor Local 87-M member Steve Buist, a recently retired veteran investigative reporter and feature writer at the Hamilton Spectator and Toronto Star, and Toronto Star investigative reporter Rachel Mendleson, also an Local 87-M member, took home the 2023 Hillman Prize for their dogged work on Uncharted.
The story prompted several police forces across Canada to make efforts to increase transparency and accountability.
Two other Unifor members – Carolyn Jarvis and Andrew Russell, both of Local M1 – received an honourable mention for their work on Profiting Off Kids, with APTN, an investigative series that revealed alarming conditions inside foster care and group homes across Ontario.