Main Image
Image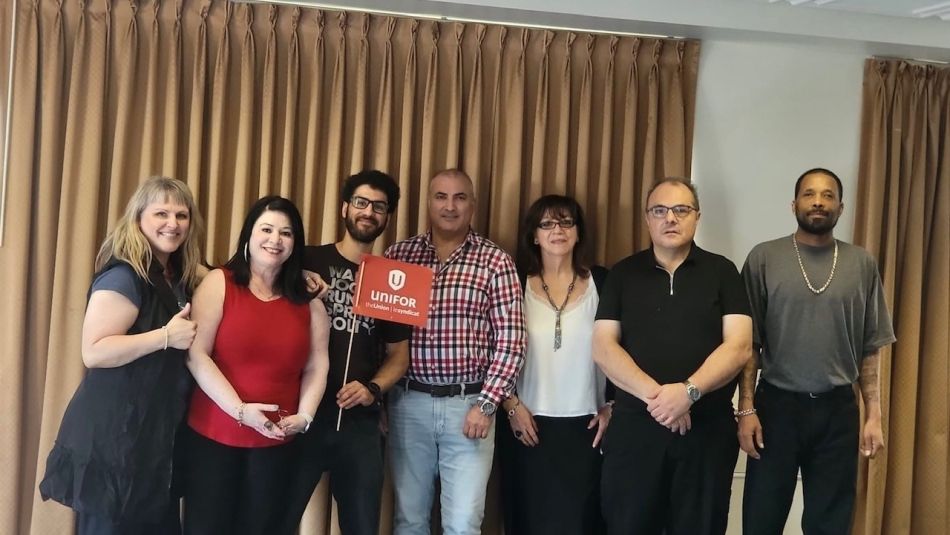 Share
Workers at Unifor Local 6006 won a number of significant gains with a new three-year contract with Commercial Bakeries Corp. in Toronto.
"Congratulations to the bargaining committee for negotiating a strong deal for Local 6006 members," said Lana Payne, Unifor National President. "The biggest challenge was the difference in priorities between the committee and the company. The strength and solidarity of the union is what made it possible for workers' needs to be addressed."
The 180 members – a large population demographic of them recent immigrants to Canada – ratified the agreement on Oct. 23, 2022 at 81.3%.
Workers achieved almost double the increases they received in the last round of bargaining, including approximately 9% to 13% wage increases over the term of the agreement. Skilled Trades workers won approximately 15% to 24% wage increases over the three years, including market adjustment of 10% to 19% in the first year of the agreement.
The contract also means increases to Lead Hand and shift premiums. On top of that, increased opportunities through job postings and in more union representation, including discussions on racial justice.
The contract begins Oct. 29, 2022 and expires Oct. 28, 2025.
"The membership appreciates the hard work their bargaining committee has put in during this round to bring them substantial wage increases and meaningful changes to language that will improve workplace culture," said Local 6006 President Sapna Sagar.
"Members are hungry for deeper engagement now that the pandemic is over, and they are working toward building solidarity and union involvement throughout the unit."
The job titles of the workers include crème mixer, crème machine operator, mixer operator, cutting machine operator, ingredient processor, dough-feeder and bakeshop reliever.
The union also represents those working as a packer, palletizer, general warehouse, shipper/receiver, packaging technician and in sanitation, mechanics and maintenance.