Main Image
Image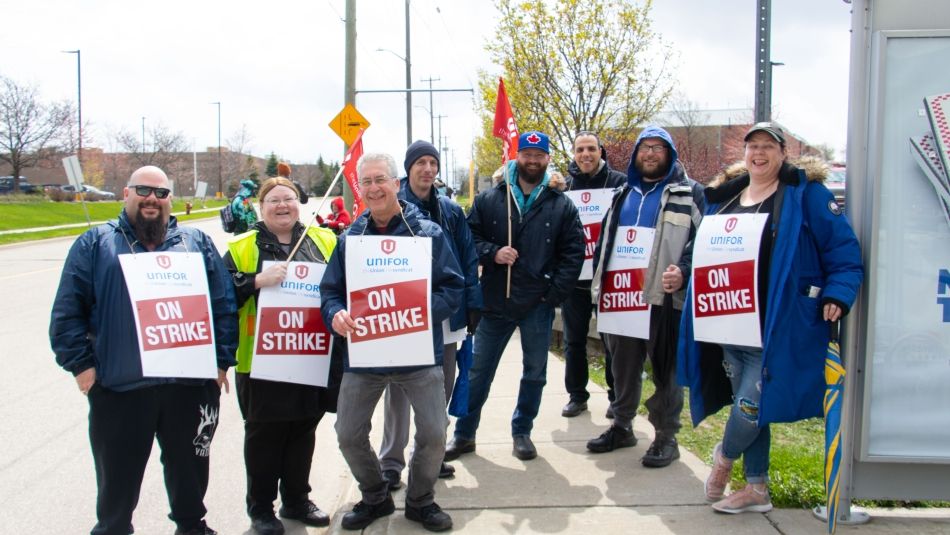 Share
WATERLOO—Wage increases and benefits enhancements are highlights of a new collective agreement ratified today by members of Unifor Local 4304 working at Grand River Transit.
"Unifor members in the transit sector have done a terrific job of serving the public. They negotiated very hard to get improvements in their contracts," said Lana Payne, Unifor National President. "I'm proud of Local 4304 and congratulate them on this progress."
The ratification means service will resume on May 11, 2023.
The collective agreement includes a total increase of 11% over the term of the three-year agreement. The contract also increases benefit levels across mental health support, footwear allowance, paramedical coverage, massage therapy, and bereavement leave.
A suite of changes will improve scheduling for workers. The company will begin assisting with funding for education leave and an equity representative position.
"Congratulations to the committee for finding the path to a deal and congratulations to our members for standing up for a strong contract," said Brendan Burke, President of Local 4304.
Local 4304 represents more than 650 transit operators and nearly 90 Skilled Trades and support workers.
Unifor is Canada's largest union in the private sector, representing 315,000 workers in every major area of the economy. The union advocates for all working people and their rights, fights for equality and social justice in Canada and abroad, and strives to create progressive change for a better future.