Main Image
Image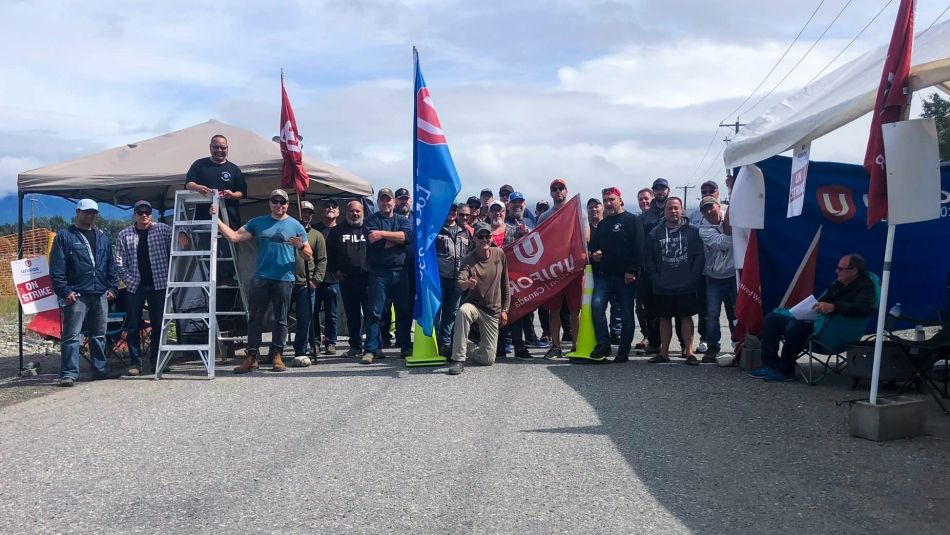 Share
After 69 days on the picket line at the Kitimat/Kemano aluminum smelter, members of Unifor Local 2301 have ratified a new collective agreement with the international mining giant Rio Tinto.
"When you take on a company with deep pockets like Rio Tinto, you've got to have outstanding solidarity and a determination to get what you deserve," said Jerry Dias, Unifor National President. "I congratulate Local 2301 on a successful and hard-fought victory." 
Highlights of the agreement include the creation of a new defined benefit (DB) pension plan for newly hired workers, who formerly were only offered a defined contribution plan and increases to the pension multipliers for existing DB Plan members. The new collective agreement also provides job security for Just Transition changes to the workplace, lifts benefits for active members as well as Local 2301 retirees, converts many temporary positions to full-time work, and creates a new process designed to reduce the grievance backlog that goes back years.
"It was a David versus Goliath scenario. With the rock-solid support of the Kitimat and Terrace communities, Local 2301 members presented a united front on the picket line and made important gains at the bargaining table," said Marty McIlwrath, Local 2301 president. "This collective agreement is an important step towards sharing the wealth generated at our facilities with the workers past, present, and future who have made their careers here."
There is also a Memorandum of Understanding that should lay the foundation for a better working relationship moving forward.
The new four-year collective agreement will begin July 24, 2021 and end July 23, 2025. In the weeks ahead, a return-to-work protocol will be implemented over a period of time as the idled smelter is returned to capacity.