Main Image
Image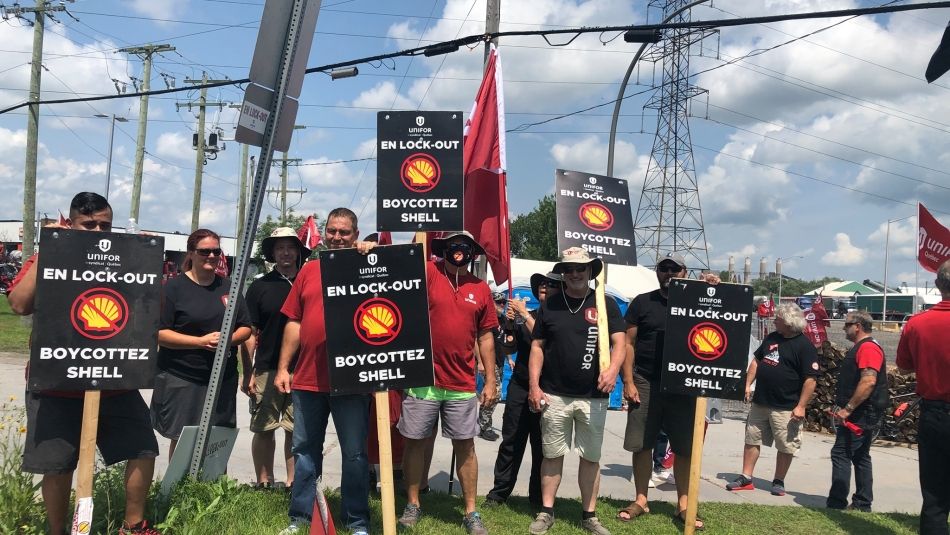 Share
The lockout opposing Unifor Local 121 members and the employer Shell has ended with a settlement, at the same time ending the union's boycott of Shell products in Quebec.
Highlights of the agreement include:
Negotiation of the same terms offered in the industry's model contract under the National Energy Program (NEP)
A four-year contract, with salary increases retroactive to 2019
Withdrawal of the employer's demands for concessions, including on contracting out and technological change
Return of 12 out of 17 members; generous bonuses for departing members
The lockout began last November 27, and was followed by a campaign to boycott Shell products in April.
"I'd like to thank Unifor locals in Quebec and across Canada for their support. I also want to thank all the affiliates of the QFL and our central labour body for their unconditional support during this conflict. Without this solidarity, none of this would have been possible," said Renaud Gagné, Unifor's Quebec Director.
The members are scheduled to return to work on August 16.