Main Image
Image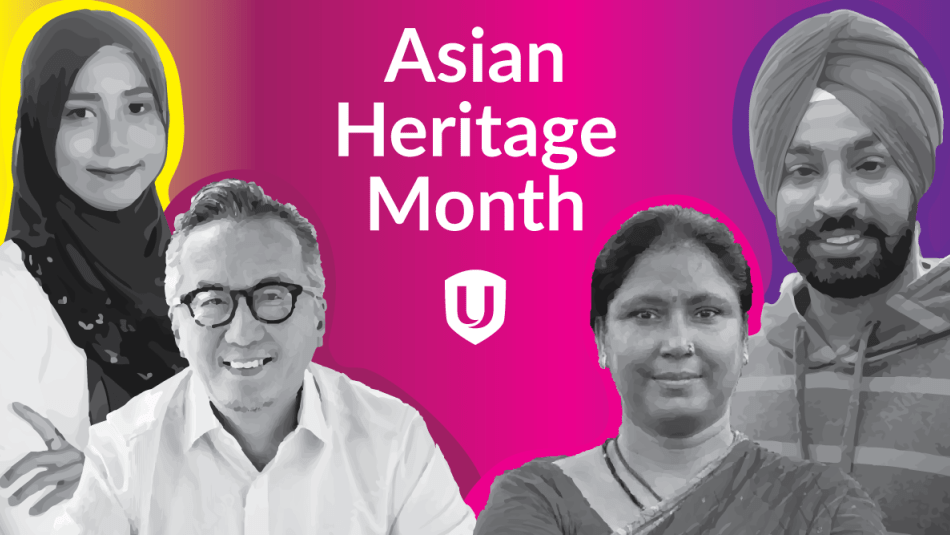 Share
Representation matters.
Unifor celebrates Asian Heritage Month in May by joining with our members to celebrate accomplishments and honour people's complex and diverse experiences from all across Asia including, eastern, northern, southeast, central and western Asia – from language and culture to stories of immigration.
Asian Heritage Month has been celebrated since the 1990s, but it wasn't until 2001, that the Canadian Senate adopted a motion proposed by Senator Vivienne Poy to officially designate May as Asian Heritage Month. The following year, the Canadian government officially declared May as Asian Heritage Month.
2023 is significant as it marks the 100th anniversary of the revocation of the head tax, a large fee charged to discourage Chinese people from entering Canada. Shamefully, it was replaced with the Chinese Immigration Act – also known as the "Chinese Exclusion Act" – which virtually halted all immigration from China.
It took until 1947 for the government to repeal the Act, but Chinese immigrants were still treated inequitably. In 2006, the Canadian government formally acknowledged, and apologized for this discriminatory treatment.
Discrimination and racism are not things of the past. During the pandemic, there was a 300% increase in police-reported hate crimes, according to StatsCan.
Most recently, some members of the Chinese-Canadian community have expressed concern about racist backlash relating to geopolitical incidents involving China.
With anti-Asian sentiment and racially motivated crimes against people of Asian descent still prevalent, we must also see Asian Heritage Month as a time to act, to come together to combat all forms of anti-Asian racism and discrimination.
Our union is committed to anti-racism and has expressed clear calls of action to demand government support of Asian community organizations and for measures to help end racism and discrimination.
We believe it is the role of our union to create safer workplaces and dedicated spaces to celebrate the invaluable contributions and accomplishments of Asian people and our diverse membership, by bargaining for workplace protections. This includes initiatives such as bargaining float days that could be used for culturally significant days.
We encourage all locals, unions and Unifor activists to not only encourage workplaces to create opportunities for our Asian, and Black, Indigenous and Workers of Colour members in leadership roles, but to heed the same call.
By being in leadership roles, Asian voices can be properly heard and represented, with the ability to make real change.
We call on our members to be allies. Examine your thoughts and closely held views of Asian people for unconscious biases. Recognize and understand the challenges and barriers faced by Asian and South Asian members of our communities and of our union. Do not stand by silently. Speak against xenophobia, challenge stereotypes and support those experiencing racism and discrimination.
Let's embrace our workers' successes. We encourage members of the diverse Asian communities to spread their messages of calls to action and positive achievements on social media and for all members to post our new shareable, using the hashtag, #Unifor4RacialJustice.
For more information on Asian Heritage Month, visit this page.