Main Image
Image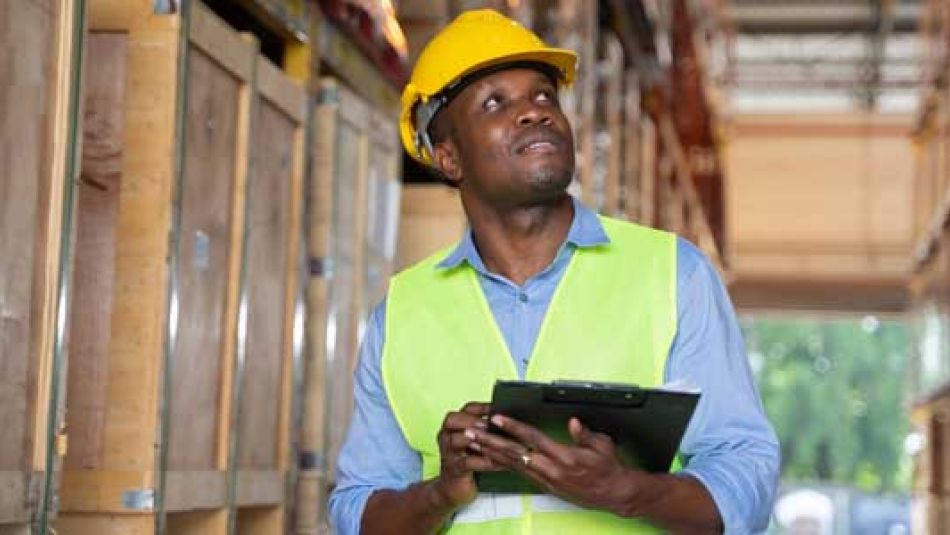 Share
Unifor's innovative Warehouse Workers Unite Campaign was recognized at the 2022 Canadian Association of Labour Media (CALM) 2022 Awards, along with National Secretary-Treasurer Lana Payne and Unifor Local 21-S.
Here's what Unifor was recognized for at this year's awards:
Warehouse Workers Unite Website and Videos
Best Website: Staff Produced & Most Innovative Online Tool
What the judge had to say: "The sector based website for warehouse workers is a fantastic example of a great website for workers. The page can be translated into six languages other than English — it is refreshing to see a union website with necessary content reflect the membership in this way and facilitates worker power. Very cool. It is nice to see a union close caption in languages that reflect their workers."
The Warehouse Workers Unite campaign and website is now available at warehouseworkersunite.ca in nine different languages. Unifor is communicating with warehouse workers in the language of their choosing, to organize new members and help unorganized workers advocate for better working conditions across the sector.
Image
Image
Image
Image
Lana Payne, "Pandemic may set women back, but the struggle moves forward"
2022 Morden Lazarus Prize
Image
Image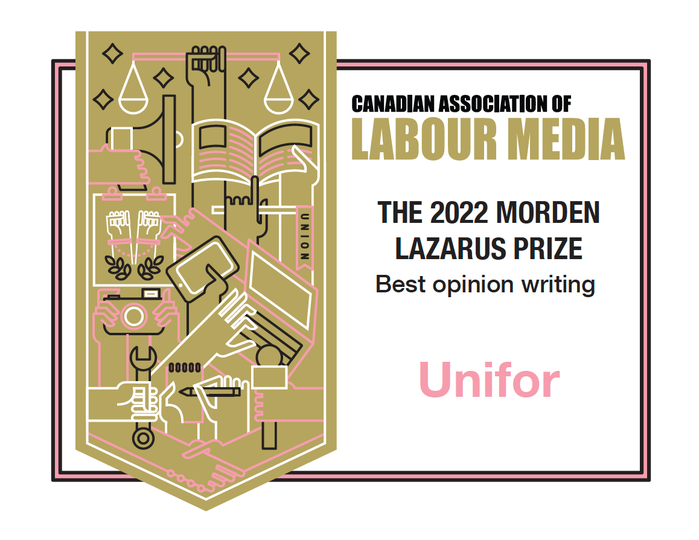 What the judge had to say: "In a Globe and Mail op-ed, Unifor secretary treasurer Lana Payne writes about how women and gender non-conforming folks have borne a disproportionate burden during the pandemic. She points out that it is precisely these people who are leading the fight for better working conditions, paid sick days, child care and pharmacare. Payne reminds readers that women have always played a leading role in the labour movement and will continue to do so in the name of creating a more just, equitable society."
Read the op-ed for yourself today.
The story of the gendered effect of the pandemic, both in workers; homes and in workplaces, continues to ring true and to shape the union's response to COVID-19.
Unifor Local 1-S "The Busy Signal"
2022 Katie Fitzrandolph Award
What the judge had to say: "With its simple, old school newsletter format, Unifor's The Busy Signal features reflections on how the pandemic has changed all of our lives, as well as the nature of work. It also includes pieces on how Unifor plans to make itself an anti-racist institution, a critique of personal responsibility in the context of mental health, and opportunities to get involved in your local."
The Canadian Association of Labour Media is a communications cooperative that represents nearly 200 labour unions across Canada.
CALM seeks to strengthen the communications capacity of the labour movement and provide a link between large national unions and federations, and smaller locals, in all regions and sectors in Canada.
Visit the CALM website for more information about membership or to join.
Image
Image