Main Image
Image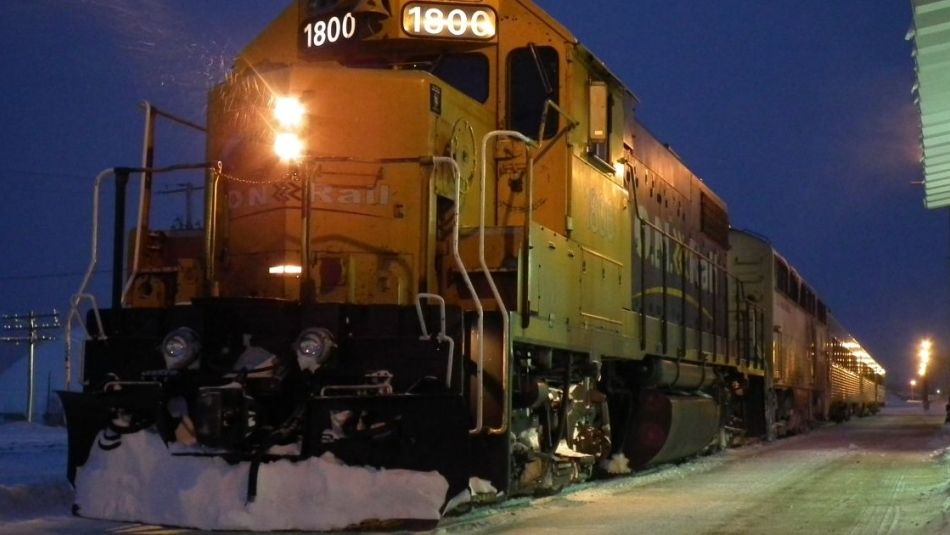 Share
Canada's largest private sector union is relieved the provincial government is restoring the Ontario Northland passenger rail line, which has been out of service since 2012.
Unifor has been actively campaigning to bring back the Ontario Northlander and hold Premier Doug Ford accountable for his promise to do so last spring. On April 10, 2022 the Ontario government reiterated its plans to get the route – between Toronto and Timmins – back up and running "by the mid-2020s" with a $75 million investment.
"Bringing back train service on this route will be important for Northerners and their unique transit challenges," said Naureen Rizvi, Unifor's Ontario Regional Director. 
"Since the Liberals cut this service a decade ago, the impact on our communities has been devastating. By reinstating the Ontario Northland, this means our workers can connect more easily to mining communities, travel a direct route to resources and make life easier for people living in Northern Ontario."
Since the route cancellation, Ontario Northland began operating four buses daily between Toronto and North Bay and one or two buses each day from North Bay to Timmins and Cochrane, not only lengthening the trip, but the inconvenience of switching buses.
According to the province, the preferred rail route is slotted to have 16 stops, including Toronto's Union Station, Langstaff, Gormley, Washago, Gravenhurst, Bracebridge, Huntsville, South River, North Bay, Temagami, Temiskaming Shores, Englehart, Kirkland Lake, Matheson, Timmins and Cochrane.
The new rail connection to Cochrane, the government estimates, could expand service to 5,300 more passengers and provide a connection to the Polar Bear Express service to Moosonee.
On April 8, the Ontario government also revealed that Metrolinx and Ontario Northland agreed on a new $109 million contract to refurbish 56 GO Transit bi-level rail car coaches at Ontario Northland's Remanufacturing and Repair Centre in North Bay, providing 100 jobs for Unifor Local 103 workers.
"Our membership has proven time and time again that we have the skillset to perform the high-quality work that firms such as Metrolinx expect," said President Jeremy Rodgers of Unifor Local 103. "We are pleased to work with the company to ensure new work opportunities to provide stable employment and good-paying jobs."
Local 103 represents more than 350 workers in a variety of classifications, including clerical, on-board passenger train service, yard office, stores, mechanical and hotel staff.
The refurbishing contract begins May 30, 2022 and runs until around the end of September 2025. 
The coaches will receive a complete overhaul that includes stripping the interior, structural work, renewing and upgrading parts including new seating, washroom upgrades, electrical components, HVAC and door system upgrades.
During Local 103's last round of bargaining with Ontario Northland in 2019, the membership ratified a longer-than-normal contract in part by recognizing the labour competitiveness it would provide the company in securing contracts such as this, which provides more stable employment for our Local 103 membership at Ontario Northland.  
Unifor's five collective agreements with Ontario Northland expire on Dec. 31, 2023.