Main Image
Image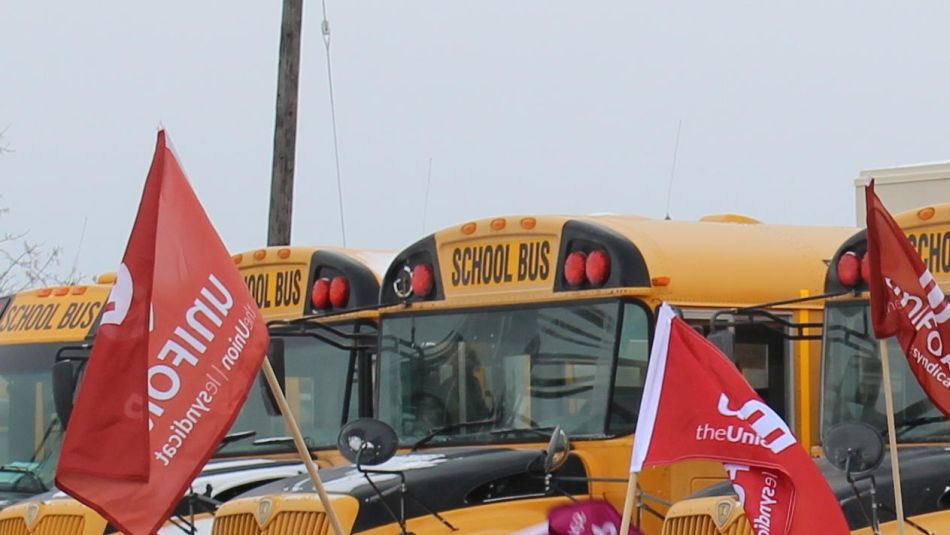 Share
AJAX/WHITBY– School bus drivers employed by the multinational operator First Student voted overwhelmingly to support strike action if necessary, with 95% in favour, if a tentative agreement is not reached.
"We will be working hard to resolve this impasse but at the end of the day these drivers have a huge responsibility and the employer, school boards and the provincial government need to recognize and appropriately compensate them for their work," said Unifor Ontario Regional Director Naureen Rizvi.
Unifor Local 4268 represents approximately 205 school bus drivers who provide services for DSTS Durham Student Transportation Services, TSTG Toronto Student Transportation Group and other customers in various locations in the eastern GTA/Durham region. Some or all of the customers may see service interruptions if the parties fail to come to a tentative agreement by Wednesday March 2, 2022.
"Drivers have been providing this essential service during the pandemic with added responsibilities on top of the normal stressful conditions of being a school bus driver. The consistent shortage of school bus drivers in Ontario is greater now than ever due to the pandemic," said Unifor Local 4268 President Debbie Montgomery. "I don't think this is a reasonable way to treat people that we entrust our children to. We just want to have each school bus driver receive proper respect and pay for the important duties they do day-in and day-out."
School bus drivers operate large commercial vehicles with up to 70 children on board and they assist students with special needs to attend programs or schools, all on a tight schedule. Many times, school bus drivers have multiple routes or destinations built into their schedule.
"Driving a school bus is a full-time commitment for a part-time job," said Unifor Director of Road Transportation Len Poirier. "We are trying to enshrine a higher level of respect and dignity for these drivers as recruitment and retention in this industry continues to be a problem. It's very troubling that the industry requires so much of these drivers, yet still refuses to recognize them for their commitment."
The current collective agreement expired December 7, 2021.
"We hope to achieve a recommended tentative agreement before the March 2, 2022 deadline but these drivers have spoken and put their support behind their elected bargaining committee," stated Rizvi.
As the leading union for Ontario school bus drivers, Unifor represents other locations of First Student and Stock Transportation school bus drivers and mechanics with contacts expiring in the near future.
Unifor is Canada's largest union in the private sector and represents 315,000 workers in every major area of the economy. The union advocates for all working people and their rights, fights for equality and social justice in Canada and abroad, and strives to create progressive change for a better future.
For media inquiries or to arrange a Skype, Zoom or Facetime interview please contact Unifor Communications Representative Kathleen O'Keefe at @email or 416-896-3303 (cell).