Main Image
Image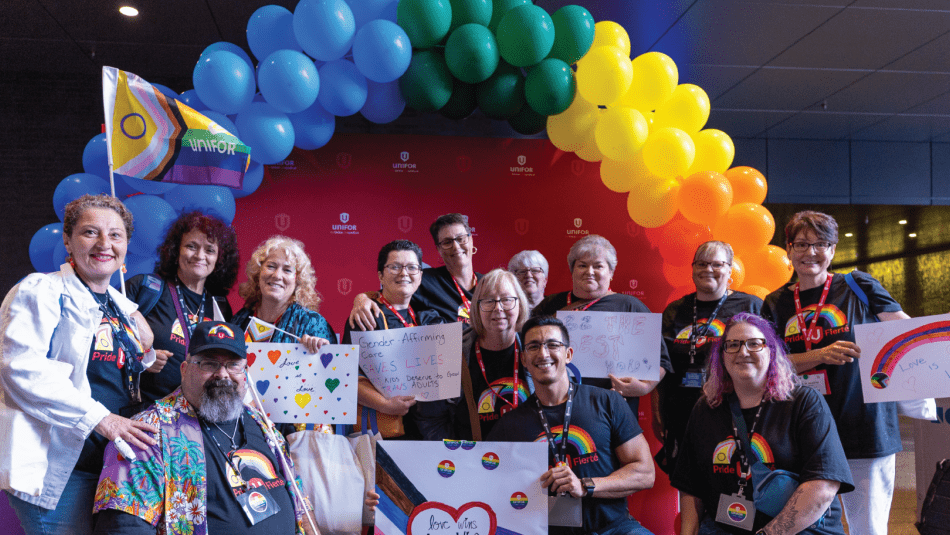 Share
To Unifor Postmedia Members,
I write to you at what I know is a time of great fear and uncertainty for Unifor Postmedia members in every corner of the company, from coast to coast. Andrew MacLeod's January 18th memo detailing a number of cost-cutting measures, followed by the company's subsequent announcements about significant lay-offs countrywide, are only the latest in a long series of discouraging restructuring moves by the company.
I know there are still many unanswered questions, and contemplating these unknowns is compounding an already difficult, stressful time for you, your families and your colleagues. We will continue to reach out to you with updates as we learn more about the company's plans.
I am deeply disappointed that Postmedia has claimed that unions and other stakeholders are in sync with the company regarding this latest round of layoffs and cuts. Nothing could be further from the truth. Of course, we recognize that the news business faces serious challenges – Unifor and our predecessor unions have represented journalists and media workers for decades, and no one understands the newspaper business better than our members. But to be clear, Unifor is not "in sync" with a plan that we have no detailed knowledge of and that includes the slashing of our members' jobs. What's clear is this latest "restructuring plan" from Postmedia is about reducing numbers on the books. What's not clear is whether they have a business model for the future.
Despite our best efforts, we still don't have all the details of the company's restructuring plans, and it appears they are releasing information in a slow-bleed fashion, making it difficult to get a comprehensive picture of their long-term intentions. None of our bargaining units have been given notice of layoffs as per requirements in our collective agreements. We will continue to make it a priority to engage with your employer, and let them know in no uncertain terms that our members demand to be given a clearer picture of the company's intentions.
As your elected Local leadership has noted to you, Postmedia and our members are bound by the terms of your collective agreements, and we expect your employer to follow the terms of those agreements. There is no doubt there will be difficult times ahead, but your collective agreements, negotiated by your elected representatives, will provide a transparent and objective foundation for whatever comes next.
If you are interested in a "voluntary resignation" or buyout, we strongly encourage you to wait until the company has given formal layoff notices in accordance with the collective agreement. It is up to the company to serve its employees with notices of layoff, and we do not in any way support the notion that Postmedia workers should be asked to voluntarily lay themselves off.
I will also be writing Postmedia CEO Andrew MacLeod, expressing Unifor's deep disappointment with the company's actions, which have left our members hanging in limbo, wondering whether they have a job or not and fearing the absolute worst. It is disrespectful and hurtful to proceed in this way. We will additionally be seeking a meeting with top Postmedia officials.
The past week or so has been extraordinarily difficult for all of you and I want to offer my support and solidarity, both as the President of your union and as a former journalist myself. Our union represents over 315,000 members across Canada, in more than twenty sectors of our economy. We have experienced highs and lows over the decades, and we have weathered many financial storms together. In the coming weeks and months, we will rely on that experience and on our shared commitment of solidarity to each other.
Along with your elected Local leadership, your Media Council Executive, and the Media Sector Director, I commit to you that our union will operate with full transparency as we move forward. Your union is here for you, and whatever the future brings, know that we will face it together.
If you have any questions or concerns, I encourage you to contact your Unit Chair, Local President and other Local union representatives, all of whom continue to work tirelessly on your behalf. In closing I want to commend and thank your local representatives for their leadership during what has been a very stressful time. 
In Solidarity,
 
Lana Payne
President, Unifor
 
cc: Len Poirier, Daniel Cloutier, Regional Directors, Leadership, Randy Kitt, Mina Sarajcic, Nena Bogdanovich, Michelle Arruda, Paul McKie, Andrea MacBride, Kathleen O'Keefe, Marc Hollin, Jenny Yuen