Main Image
Image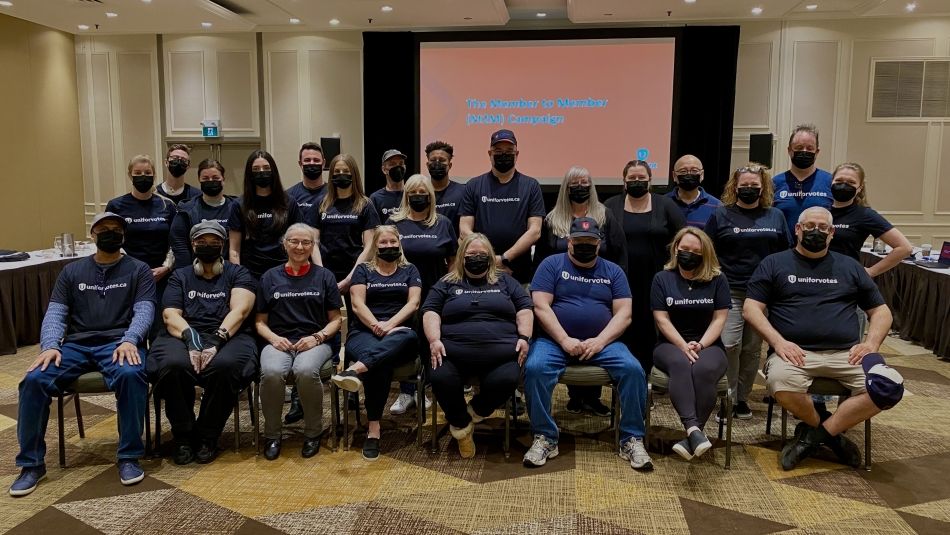 Share
Unifor members from across Ontario met in Toronto April 25 and 26 to train and plan for the upcoming provincial election.
Members are booked off from work to canvass members in target ridings in the provincial election to support the union's goal of preventing a second Doug Ford majority government.
Ontario Regional Director Naureen Rizvi kicked off the day by highlighting the importance of this election, especially in order to represent the workers who have been targeted and let down by Ford over the last several years.
"We've been fighting back for four years. This election is a labour dispute, in my view. We're representing all the workers targeted by Doug Ford who can't go on strike," she began.
At the start of this election period, the union selected target ridings where PC candidates are on the rocks.
Member organizers started outreach efforts to connect with the 40,000 members who live in these target ridings to encourage them to join the union's campaign and vote in this election.
Rizvi continued her conversation with members by naming and tackling the two biggest challenges that member organizers hear at the doors.
"The first thing you hear is, 'My vote doesn't count'. Well, every vote that isn't cast isn't counted, that's true. That's why we focus on turnout."
"The second issue you run into is that the word 'politics' can make some people feel disconnected. When you're standing in line waiting at a hospital for six or nine or 13 hours that's politics. When your spouse or child comes home and says they can't get more than a 1% wage increase, that's politics," Rizvi continued.
"Your money goes into the public budget, and Ford's Conservative government right now decides where that money goes. That's politics. You pay your taxes and entrust people to use it in your best interests."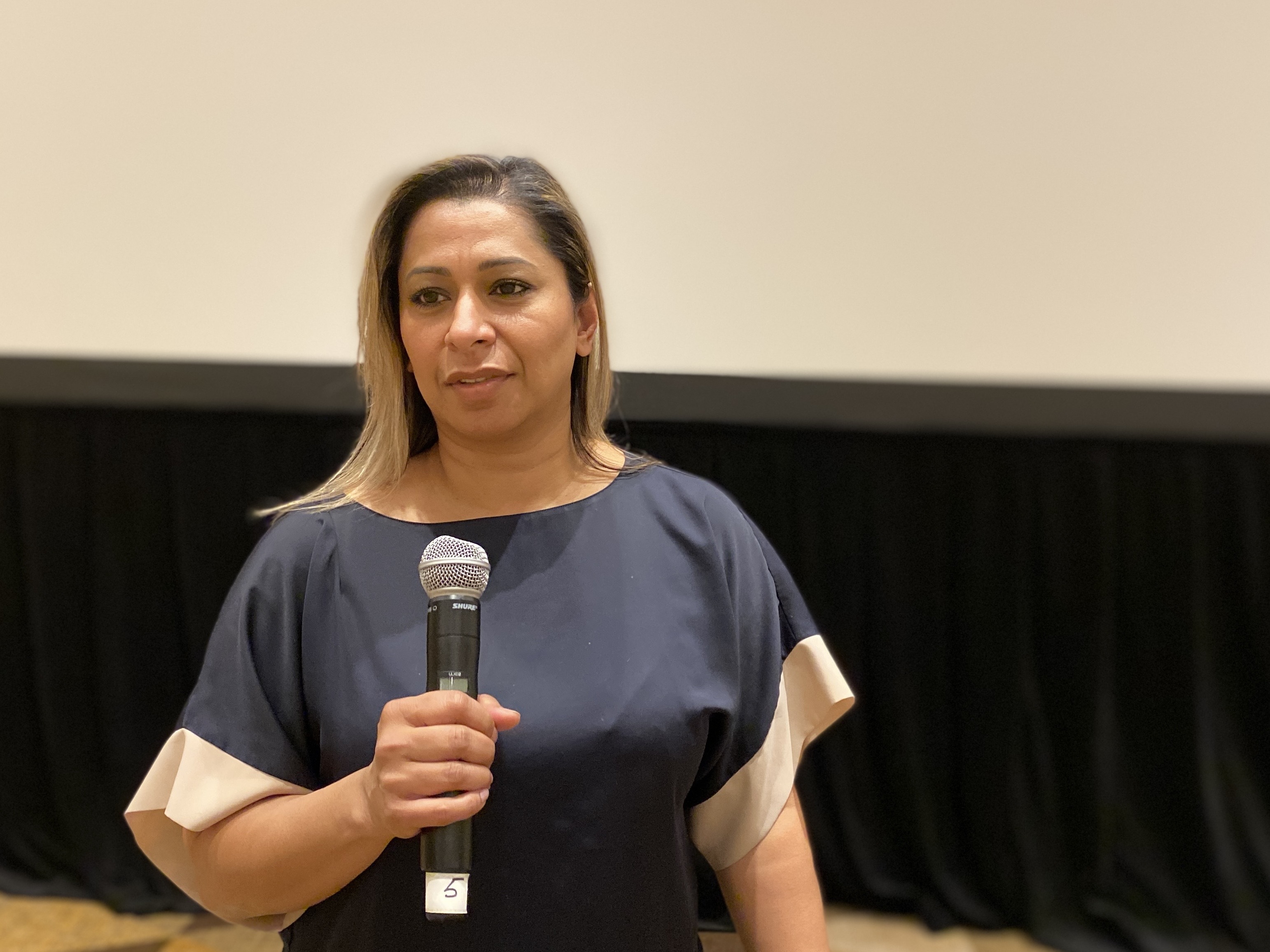 Josh Coles, Director of Membership Mobilization and Political Action, thanked member organizers for stepping up to participate in the campaign, highlighting the importance of workers' participation in elections.
Erin Harrison, National Representative, presented the union's theory of change and plan for the upcoming election, the selection of target ridings and the union's technology for voter contact.
Member organizers will reach voting members by text message, phone and on the doorstep in this election, using voter contact technology that keeps members' data safe and protected.   
Kaylie Tiessen, Unifor National Research Representative, delivered a detailed review of Premier Ford's record, the good, the bad and the ugly.
Ford's Conservatives spent two years making cuts to workers' rights and public services, then continued to fail workers during the last two years of the pandemic. Tiessen also highlighted Ford's recent efforts to try to appeal to workers, just weeks before the provincial election.
The union's new ad highlights these failures, and just how Ford let down Ontario's workers.