Main Image
Image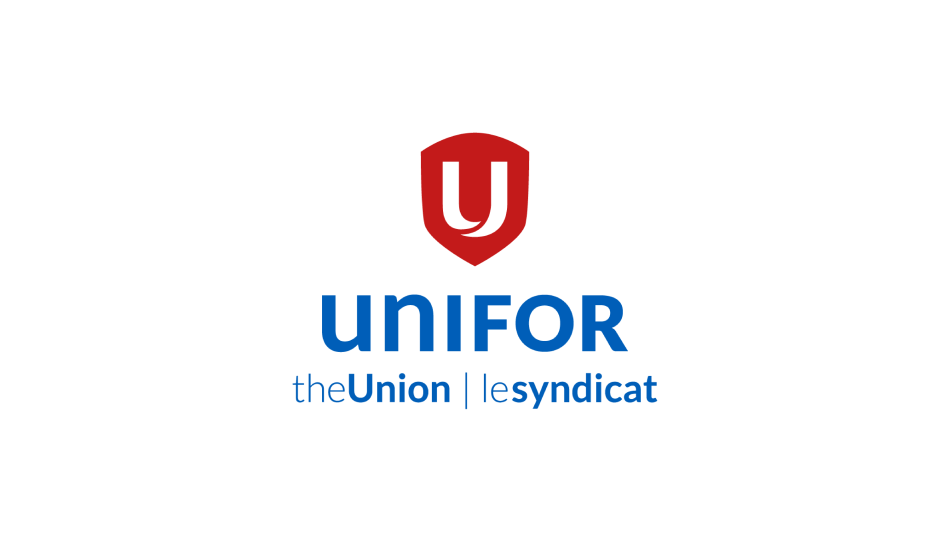 Share
Honourable Omar Alghabra, P.C., M.P. Minister of Transport
Dear Minister Alghabra,
I am writing today to discuss the grave situation that continues to unfold at Canada's airports.
Your deposition at the Parliamentary Committee on Transport, Infrastructure and Communities on August 19 2022 was eye opening. The narrative of the opposition that nothing has been done to alleviate the issue is simply not true. The government narrative that enough has been done is not true either.
It is clear to Unifor members that neither government nor employers understand the root of the problem and as such, are not solving it.
A number of parallel employer failures have caused a labour shortage that manifests as:
A shortage of trained workers in high-wage sub-sectors of the industry such as Air Traffic Controllers and Flight Services Specialists that has been manufactured by employers that simply refuse to hire and train an appropriate number of people to do the job;
A shortage of trained workers in low-wage sub-sectors of the industry such as ramp attendants, baggage handlers, security guards and agents that has been manufactured by employers that simply refuse to provide decent pay and working conditions that would make their businesses an attractive place to work;
A refusal by some employers to simply utilize the work time their employees are available for, particularly pilots, and instead are hiring temporary workers from overseas to fill in gaps that could be filled by the current workforce; and
An overreliance on technology and algorithms that disempowers workers from using their skills and abilities to troubleshoot problems but leaves them to face the brunt of customer frustration despite having no control.
Taken together, these items show how little understanding employers have of the importance of the entire workforce to the success of the industry. More than just cogs in a wheel with no feelings or expertise, workers perform and advance every component of the air transportation system either manually or in tandem with technology and deserve to be treated with respect for their skills.
At the beginning of the pandemic, Unifor sent multiple communications to you and your Ministry requesting a plan for the restart of the air transportation sector. You met some of our requests, including the provision of corporate support, but other requests were not met, including the need for the maintenance of qualifications for many jobs in the industry including pilots, air traffic control and flight services, dispatching services, security screening and more.
The US CARES Act, for example, required recipients of corporate support in the airline sector to retaining 90% of their workforce, refraining from outsourcing, protecting collective bargaining agreements, and remaining neutral in any union organizing effort. This forms part of the reason why air travellers in the US have seen fewer delays and cancellations.
By contrast, Canada's Large Employer Emergency Financing Facility required "companies seeking support must commit to minimizing the loss of employment and sustaining their domestic business activities, and must demonstrate that funding under LEEFF forms part of their overall plan to return to financial stability." Clearly, this Canadian prescription is not robust and far weaker than even what the US requiredii.
Unifor has repeatedly raised the issue of employment quality in the industry. In many sub-sectors of the industry, such as lower wage work at airports, workers are stuck in perpetual instability and insecurity. Employers pay low wages, flip contracts, compete for work on the lowest possible cost instead of highest quality service, and as a result, compel workers to work multiple jobs to make ends meet. As customer satisfaction deteriorates and bottlenecks get worse, aviation workers are facing increasing harassment on the job with many being filmed and posted about online for a situation they have no control over – by design. These jobs are essential for the functioning of the system but employers operationalize them as dead end employment opportunities with little care for worker well-being or mental health. This is an untenable situation.
Over the course of the pandemic, Unifor bargaining units in the sector have experienced concessionary bargaining, trainee layoffs, increased retirements and buyouts, attempts to circumvent collective agreements and more. These tactics are not new but the pandemic exacerbated the situation.
Your government has an important role to play in lifting standards of employment in Canada's air transportation system. We have seen that employers will do the bare minimum required to meet regulation and maximize profit while putting very little effort into caring for customers, providing decent working conditions or creating a thriving eco- system for the entire industry.
To fix this situation you must first work to raise the floor in the air transportation industry to ensure decent work and utilization of worker time, skills and abilities. Solutions include:
Institute a minimum living wage at airports across the Country. In Toronto, the living wage is $22.08 per hour.
Implement full successor rights by changing Part III of the Canada Labour Code to deem a sale of business to have occurred where an employer that provides services to a client ceases to provide those services, and another employer begins to provide the same or similar services to the client.
Enhance oversight of employers to ensure temporary migrant workers are hired only once workers in Canada have been offered the available work at pay rates competitive to the job classifications and the opportunity to train for that work.
Ensure that employers pay temporary pilots through the TFW and IMP programs the same as workers based in Canada and that the employment qualifications match the qualification requirements of the government of Canada to promote both safety and parity.
Fix the Federal Temporary Foreign Worker Program by granting migrant workers permanent residency status upon arrival to ensure equal rights and protections for all and reversing the current trend of allowing employers to use the program to decrease wages and working conditions.
Develop a solution to the escalating problem of on the job harassment, including requiring corporate actors to take responsibility for the frustration their business models and technological advances introduce.
Second, it is time for government to take a more hands on approach to guiding the industry to better outcomes for workers and passengers.
Deregulation has led to a highly competitive, monopolized industry. The industry generally competes on price alone with very few customer service standards. This environment leads to financial instability that airlines and airports pass on to their customers and employees leading to more instability and frustration. The kicker is travellers have few alternatives to shift to if they want to punish an airline for bad behaviour. Workers on the other hand, have shifted to other industries and employers are feeling the pinch but doing little to solve the problem.
All of this creates a race to the bottom environment where few, if any, participants' have their needs meet. Government must step in and create the rules and guidelines by which airlines, airports, traffic control organizations and support entities are required to operate in order to perpetuate a virtuous cycle of thriving workers, profitable companies and satisfied travellers.
Government must set and enforce a robust set of rules ensuring penalties are significant enough to deter behaviour and verifying required improvement is achieved when infractions are identified.
Unifor members, myself included, look forward to engaging with you on this topic.
First and foremost, you must fix the employment standards problems in the industry and then let's get to work setting robust rules and standards to create a better industry for everyone.
Thank you,
Lana Payne, 
Unifor National President