Main Image
Image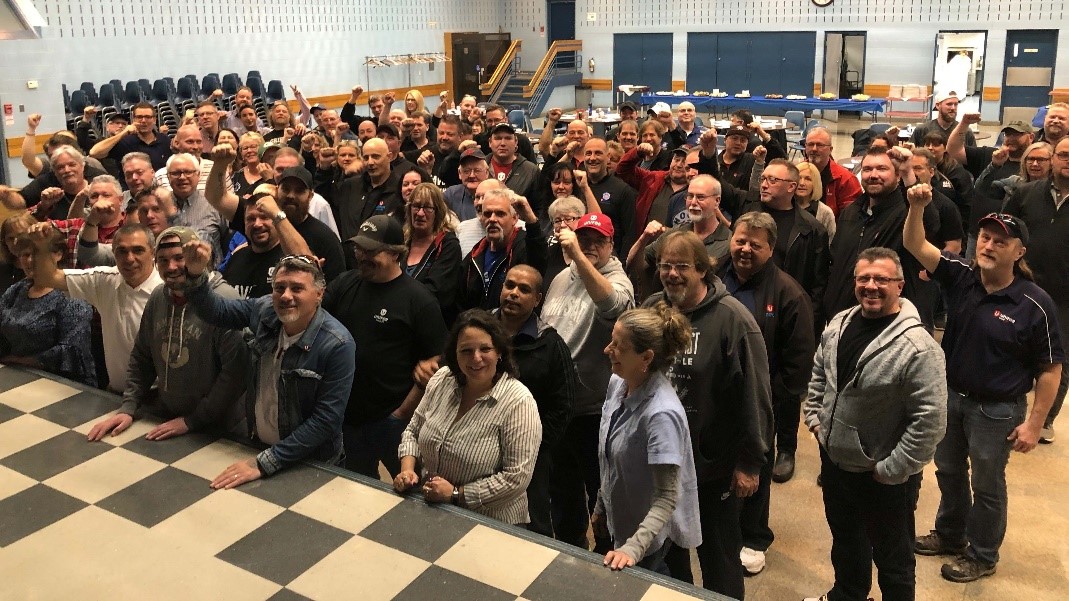 Share
More than 100 local leaders and delegates in the Independent Parts and Suppliers Council gathered in Oshawa Friday for the twice annual IPS Council.
"There is no question we are in a difficult position facing a number of challenges. That is why we are here today, to discuss possible solutions" said Gerry Logan, President of IPS Council.
The meeting was held two days after General Motors held a joint news conference with Unifor to announce plans to maintain a footprint in Oshawa and transform the plant to a stamping and parts facility.
"The fact that Unifor's campaign forced GM to change its plans, and won community support should give us all hope that together we have power," said John D'Agnolo, President of Local 200.
Despite the GM announcement, almost 2000 Unifor members in the IPS sector still face job loss at the end of 2019. Several Unit Chairpersons reported high levels of stress among members and their families.
"We remain committed to doing everything we can to assist and support our affected IPS members," said Luis Domingues, Unifor Director of IPS.
 "We have to focus and find solutions for our members in IPS and we have to act now, together as a united force," said Lorraine Sinclair, Local 1859, during an emotional discussion on how to fight for auto sector jobs.
Many local union delegates spoke about the important role of the IPS bargaining program and how it is being used by bargaining committees across the sector to make important gains for our members.
"In the face of these challenges, we are not going anywhere. We will fight together and win together, and it starts by using the bargaining program in a coordinated manner," said Domingues.