Main Image
Image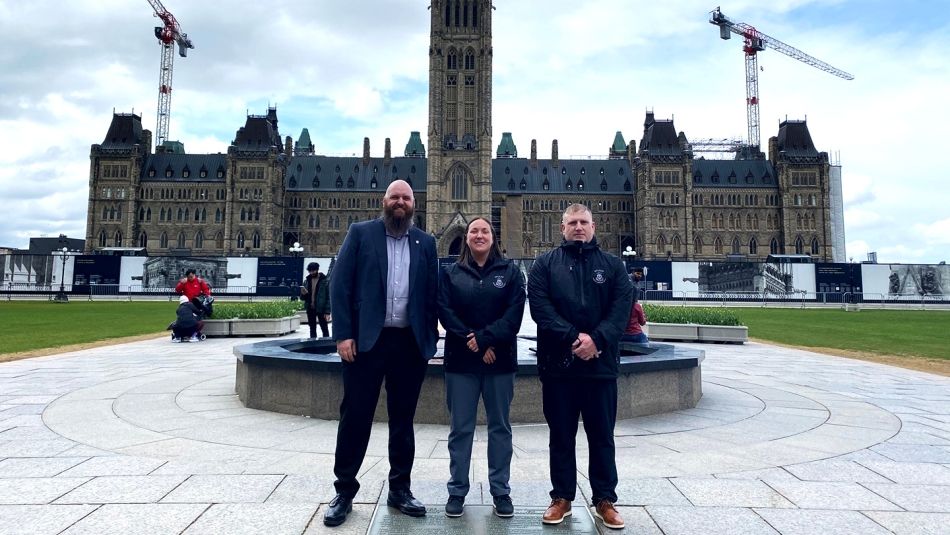 Share
We all know the value of a good job. For tradespeople and labourers at the Halifax Shipyard, members of Unifor MWF Local 1, they know all too well how fortunate they are to be looking at 30 years of steady work ahead.
 
During the first week of May, a Unifor delegation to Ottawa to spoke with Members of Parliament and key government officials about how the lives of hundreds of workers has changed since the announcement of the National Shipbuilding Strategy (NSS) in 2011.
 
"We know governments change and priorities shift, so it's important to stay in communication with our elected representatives to share success stories so they know when a program or policy decision is working as it is supposed to," said Jennifer Murray, Atlantic Regional Director. "We are very proud of the work Unifor has contributed to in building a more welcoming, diverse, skilled workforce at the Halifax Shipyard."
 
Sampson, an electrician by trade, is the first woman president in the Local's near 100-year history. 
 
"If you had asked me when I walked onto the job for the first time in 2012 if I thought there would ever be a woman president at the shipyard, I would have laughed. But here I am!" said Sampson.
 
Murray and Sampson were joined by MWF Local 1 Business Agent Adam Slaunwhite and Unifor National Representatives to meet more than 15 officials in four days.
 
"I started at the shipyard in 2009 and the senior guys back then always told us not to buy anything we couldn't afford to pay for on EI – we had no job security back then," said Slaunwhite. "You drive by the new yard now and you can see the difference the NSS has made. People can buy a vehicle, buy a home, put their kids in sports and put money away for their education. It's night and day from what this place used to be."
 
Sampson and Slaunwhite shared success stories from graduates of the Pathways to Shipbuilding program where the company, the union, and the Nova Scotia Community College (NSCC) teamed up to remove barriers to education and employment for previously under-represented people in the trades. Cohorts have included women, First Nations, and Black Nova Scotians. 
 
"The Halifax Shipyard now has the most Skilled Trades apprentices in all of Atlantic Canada and our training program sees people through from their very first day at NSCC through their apprenticeship and to their Red Seal," said Sampson. "We are so proud of what we have built here and how many lives have changed because they have a good union job right here in the Atlantic. Two successive federal governments have made this happen and we think the entire House of Representatives should support the NSS."
 
See photos of the delegates and the representatives they met in Ottawa on the Unifor Facebook page.