Main Image
Image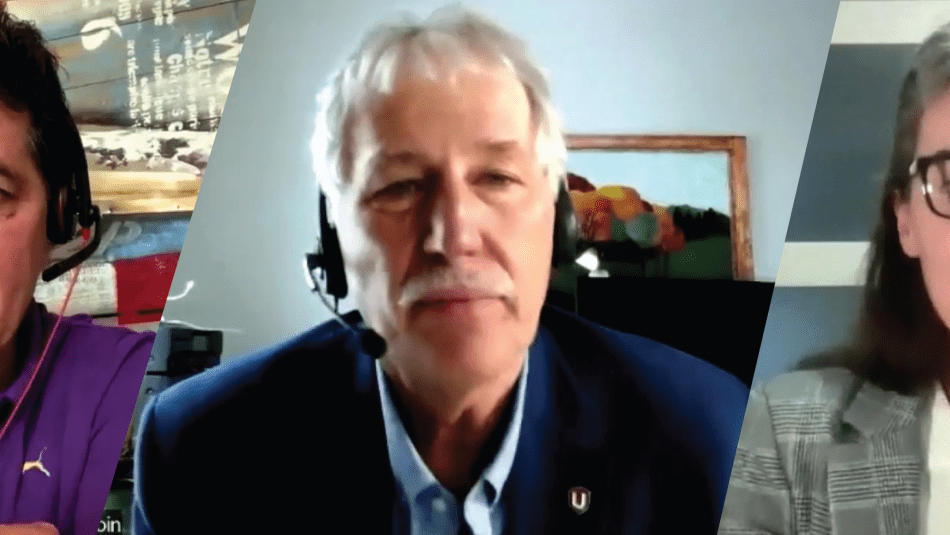 Share
Unifor National President Jerry Dias and Unifor Quebec Director Renaud Gagné warned Members of Parliament that time is running out to save Canada's aerospace industry at a House of Commons committee March 11, 2020.
"There is no question: Canada's aerospace industry is in trouble," Jerry Dias told committee members.
The industry experienced significant layoffs during the early stages of the COVID-19 pandemic. At its height, approximately 40% of Unifor's 12,000 aerospace members were laid off. Though facilities reopened under public health measures aimed at protecting manufacturing workers, 8% of those laid off members did not return to work. In recent weeks, more layoffs have been announced, raising the union's concern that the industry needs strategic government support. Pandemic-related travel restrictions have grounded most of the world's aircraft fleets, posing growing economic and production challenges for the aerospace sector.
Unifor released a comprehensive report on Canada's aerospace industry and held its largest lobbying effort to date last month, to promote the report's recommendations. As a result, the House of Commons Standing Committee on Industry, Science and Technology launched a study to investigate how to better support the industry.
"We must do everything we can to ensure the sustainability and development of our aerospace sector," Unifor Quebec Director Renaud Gagné urged the committee. "If we act now we can ensure that there is a framework in place that guarantees our aerospace industry remains a global leader."
The union's presentation covered a broad range of recommendations including: improvements to and an extension of the Canada Emergency Wage Subsidy (CEWS) program beyond June 2021; industry-focused financial support packages that prioritizes workers over shareholder dividends; "Buy Canadian" policies; and the development of an aerospace industrial strategy.
Committee members were responsive to Unifor's concerns and proposed solutions to mitigate hundreds of newly announced layoffs at Bombardier facilities in Ontario and Quebec as well as De Havilland Canada, where the company has decided to pause production of the iconic Dash-8 program and exit its historic Downsview facility.
"I personally worked on the program. I'm a sheet metal worker by trade from De Havilland aircraft and I was absolutely devastated when I learned this plant will be shut down in May," Dias told committee member Brian Masse, MP for Windsor-West. "I would suggest that government procurement through border patrol and coastal patrol might be a way to have some orders in the books to keep the plant open, at least in the short-term." 
As the committee continues its study, Unifor encourages members of the public to participate in its campaign to support aerospace workers. Click here to send a message to Members of Parliament and key government ministers.