Main Image
Image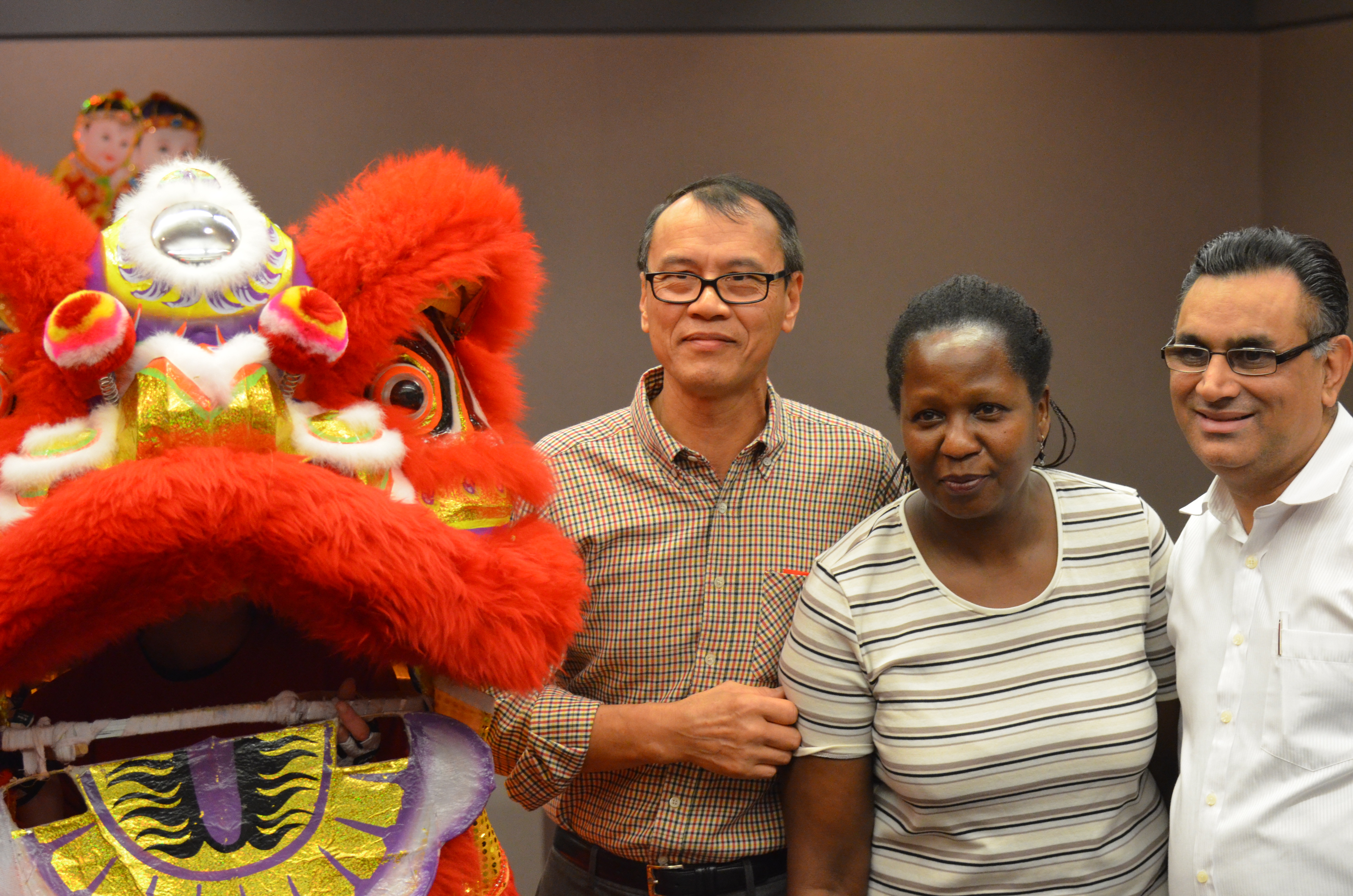 Share
A buffet dinner at Unifor's New Westminster office in British Columbia recently showed just one of the many ways – big and small – that Canada's largest union in the private sector embraces and celebrates diversity.
"Diversity and community are the backbone of our union. I encourage Unifor locals to continue to seek out ways to open their doors and make themselves visible in our communities," said Unifor Western Director Joie Warnock.
On February 12, at the Western Region Office in New Westminster, Unifor's Vancouver and Area Aboriginal and Workers of Colour Committee hosted an open house to celebrate the Chinese New Year.
Participants were treated to door prizes, a $5 buffet dinner, and a performance of the traditional Chinese lion dance.
Warnock and BC Area Director Gavin McGarrigle welcomed members and their families and addressed the gathering about the need for the union to continue to reach out and engage local communities.
Across the country, that is happening at the moment, with more events to mark the Chinese New Year and Black History Month, whether locals organize their own events or participate in community initiatives in their area.
Diversity is a key part of Unifor's efforts to build a more equitable society. Through local, regional and national Aboriginal and Workers of Colour Committees, diversity issues are kept at the forefront of Unifor's efforts.
As well, in its recent federal budget submission, Unifor National President Jerry Dias federal funding should include requirements for hiring on infrastructure funding to target vulnerable groups, including hiring from local Aboriginal communities.