Main Image
Image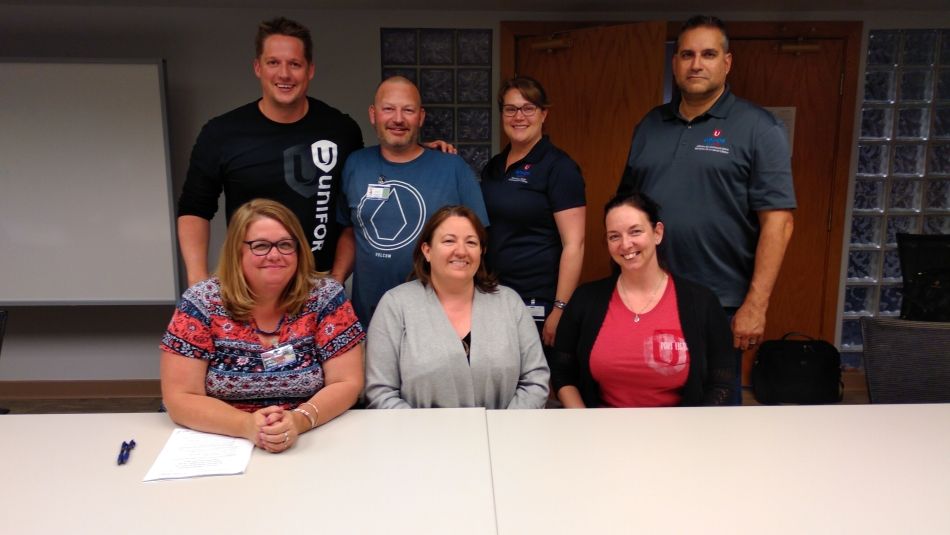 Share
On June 20, the bargaining committee for Local 2182 representing Canadian Coast Guard Marine Communications Officers secured a tentative agreement with strong improvements in language, particularly around issues of inclusivity, and monetary gains in each year of the agreement.
The agreement covers members in regional headquarters and operational stations nationally: Goose Bay, Placentia, Port aux Basques, Newfoundland and Labrador; Halifax and Sydney, Nova Scotia; Les Escoumins and Quebec City, Quebec; Prescott and Sarnia, Ontario; Victoria and Prince Rupert, British Columbia; Iqal​uit, Nunavut; and at the Canadian Coast Guard College located in Sydney, N.S.
"The bargaining committee worked hard to make the new agreement reflect the needs of the membership across several locations," said Michelle Arruda, National Representative. "It was important to see things like family-related leave, bereavement leave and paid domestic violence leave be made accessible to members in a variety of circumstances."
Monetary increases amount to 2.8 per cent, 2.2 per cent, 1.5 per cent and 1.5 per cent over the four-year term of the agreement.
There is also a plan to include a new Memorandum of Agreement on Supporting Employee Wellness, and a Memorandum of Understanding on the creation of a Joint Committee to review the agreement's use of gender inclusive language.
"Strengthening workers' mental health supports and making the language of our agreement reflective of all genders are necessary steps to ensuring respect for these workers," said Arruda.
A ratification vote will be held in the coming days.