Main Image
Image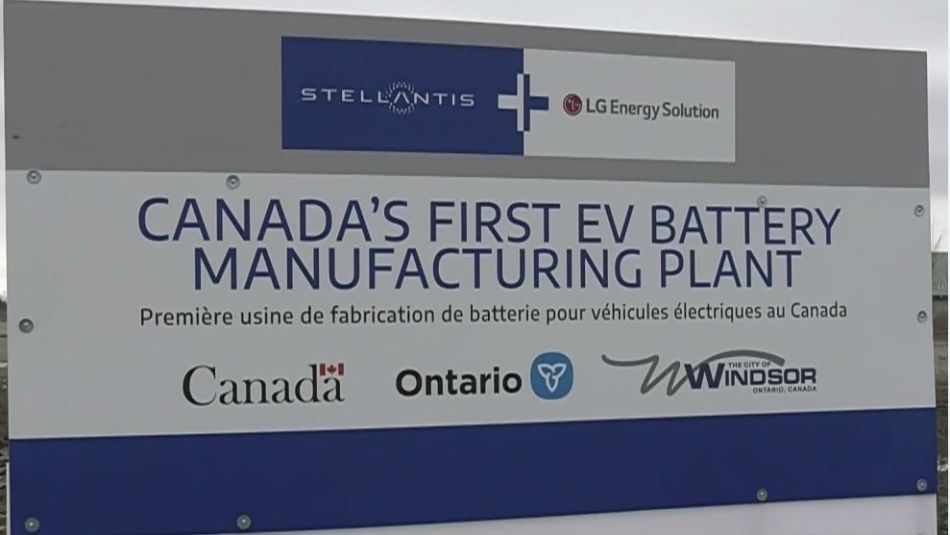 Share
WINDSOR—Urgent action is required by the federal government so that construction can resume on the five billion Stellantis EV battery plant in Windsor, Ontario.
"It's outrageous that tens of thousands of jobs are in jeopardy due to a failure to come to terms on government investment," said Unifor National President Lana Payne. "The situation is as serious as it gets. This needs to be resolved immediately to preserve workers' livelihoods and construction of the EV plant can resume."  
Construction at the Windsor plant location was halted today, after Stellantis claimed that the federal government has not met its financial commitment to the company. Stellantis and LG Energy Solution also announced the implementation of their contingency plans relating to EV battery production.
"Company's like Stellantis don't make threats, they make decisions," added Payne. "Once those decisions get to a certain point down the road they are very hard to reverse and we cannot afford to let these jobs slip through our fingers."
Stellantis is reportedly calling for the federal government to match the investment level provided to the Volkswagen electric-vehicle battery gigafactory in St. Thomas, ON. Canada is facing a competitive market to secure the next generation of EV manufacturing, with the U.S. offering generous IRA incentives to entice automakers.
Unifor has called on both the federal government and Stellantis to deliver on the commitments made to workers.
"Autoworkers were given a commitment by all parties, and we expect those commitments to be lived up to. The future Canadian Stellantis footprint is connected to this battery plant so this is just too important not to be fixed and fixed quickly."
Unifor previously unveiled its set of 29 recommendations for governments and automakers in its auto policy document, Navigating the Road Ahead: Rebuilding Canada's powerhouse auto sector. The union will enter negotiations with Detroit Three automakers later this year.

For media inquiries or to arrange interviews via FaceTime, Zoom, or Skype please contact Unifor Communications Director Kathleen O'Keefe at @email or by cell at (416) 896-3303.