Share
Main Image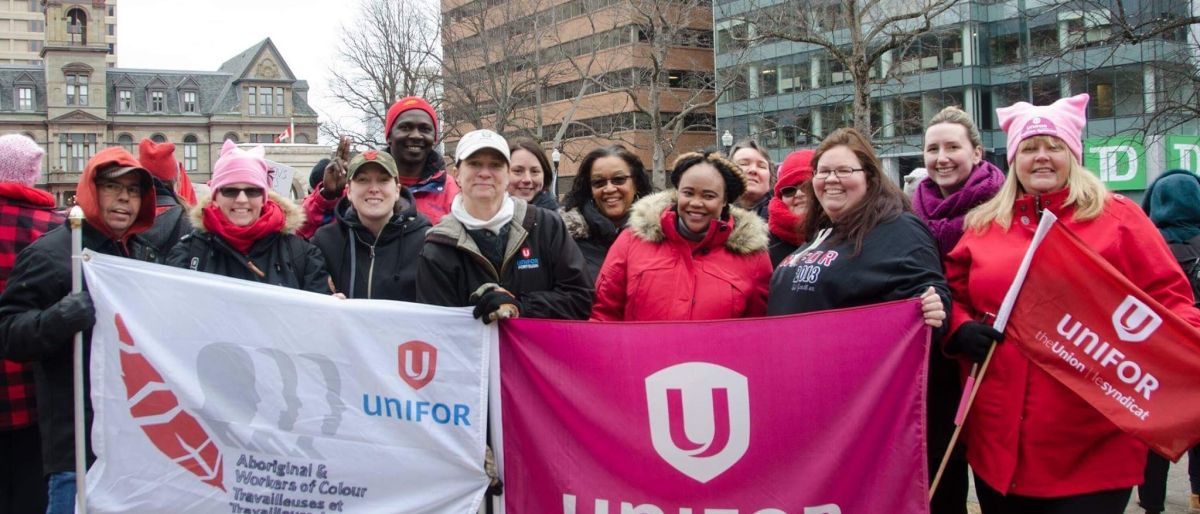 Uniting, Inspiring and Leading - March on!
On January 20, 2018, millions will march again in cities around the world and Unifor is encouraging every member to participate. 
To find a Women's March near you, visit www.womensmarchcanada.com and enter your postal code. Show your support and share the image below or click here to download. On the day of the march, bring your flag and proudly show our union's support and tag @UnifortheUnion on Twitter and @UniforCanada on Instagram in your photos.
Recent events have shown that now is an important moment to come together to push for social justice for the most marginalized and oppressed among us.
The Women's March is an important tactic for unifying our communities in order to create change. Now is the time to show resistance and solidarity. We must not rest until women have equity, justice and parity at all levels of leadership in society. 
From coast to coast to coast there are actions happening and Unifor is encouraging all members to attend and unite for the protection of women's rights, safety, health, access and representation. 
Whether it is through political action, union education, resistance in the streets or government lobbying – together our union can make a difference in women's lives. The time is now!​ Demand that women's rights, safety, health, access and representation are a political priority and fully realized.