Share
Location
Sheraton Centre Hotel
123 Queen Street W.
Toronto ON
Canada
Main Image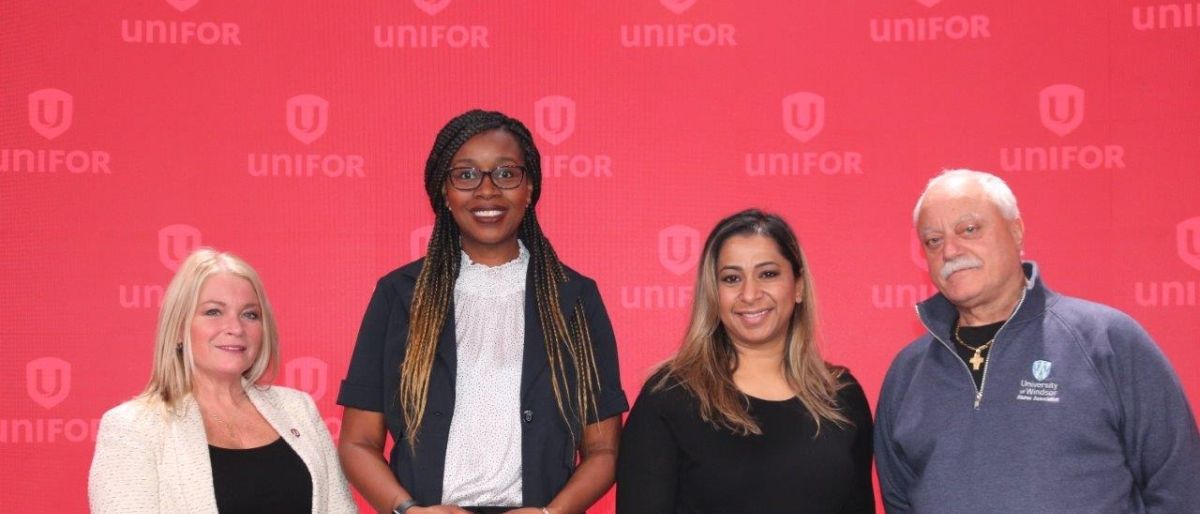 The next Ontario Regional Council will be held in-person at the Sheraton Centre Toronto, from December 2-3, 2022.
Registration for council is available only through our online registration system.  Username, password and entitlement information for your local will be sent via email.  If you encounter difficulty logging on, please contact @email for assistance. 
All locals are encouraged to consider equity representation (Women, Aboriginal and Workers of Colour, Workers with disAbilities, LGBTQ and Young Workers 35 and under) as part of their delegation.  As part of our ongoing commitment to equity we are requesting that locals utilize the special delegate entitlement allotted under the ORC Bylaws. 
Please ensure your delegates are prepared to stay until the conclusion of business, 5:00 p.m. or later, on Saturday December 3.  Delegates should be prepared to travel out on December 4 if necessary.  
Please make note of the following:
Presidents Meeting – Wednesday, November 30, 2022
Industry/Sector Meetings – Thursday, December 1, 2022
Elections will take place for all positions on the ORC Executive and Standing Committees
For more information on the agenda, accessibility, child care and COVID prevention, read the ORC Call Package.
Agenda
Presidents Meeting: Wednesday, November 30, 2022
Industry/ Sector Meetings : Thursday, December 1, 2022
Ontario Regional Council: Friday, December 2 - Saturday, December 3, 2022
Deadlines
Please make note of important deadlines for this upcoming ORC!
October 27, 2022  -  Sheraton Centre Room Block Cut-Off
October 31, 2022 - Bylaw Amendment Resolutions Deadline
November 2, 2022 – Child Care Registration Deadline
November 11, 2022 - Resolutions Deadline
November 11, 2022 - Event Registration Deadline
Registration
Registration this year will be entirely online. Please visit https://register1.unifor.org. The registration deadline is November 11, 2022.
Your Local's registration information has been sent via email. As the head of the delegation, it is the President's responsibility to register all members of a Local's delegation.
To register your delegation, select one of the following events:
1.  Ontario Regional Council December 2022
2. ORC Presidents Meeting November 30, 2022
To register for multiple events, please log out and log back in to select the next event on the home screen.
Locals are encouraged to register a full delegation along with Special Delegates (keeping in mind our equity seeking groups) and observers for this year's ORC.  Please remember that when registering your delegation online, you must identify if a delegate plans to attend an equity caucus.  Any members who self-identify will be kept confidential.  All equity caucuses are for members who self-identify with an equity seeking group.
IMPORTANT NOTES
Current members of the Ontario Regional Council Executive and Standing Committees must be registered as part of your Local's delegation, either as a delegate or special delegate from your local.
If you require a change to your Local's registration, to apply for Special Delegates, or you experience any difficulties with your registration, please send an email to @email.
Delegation designations
Delegates are the only members of the delegation to get both voice and vote at Council. Each local has a limited number of delegates based on the following calculations:
local unions with 1 to 250 members - 1 delegate
local unions with 251 to 500 members - 2 delegates
local unions with 501 to 750 members - 3 delegates
local unions with 751 to 1,000 members - 4 delegates
local unions with 1,001 to 1,250 members - 5 delegates
Plus one additional delegate for each additional 250 members. Please refer to council bylaws for information on amalgamated local unions. ORC bylaws can be found on Unifor.org.
Special Delegates get voice but no vote at council. This category may include members of your executive, unit chairs or members of equity seeking groups (Indigenous and workers of colour, Young Workers, Workers with disAbilities, LGBTQ or Women.)
Observers have no voice or vote at council and may be members who do not qualify as special delegates. Locals may register multiple observers.