Share
Main Image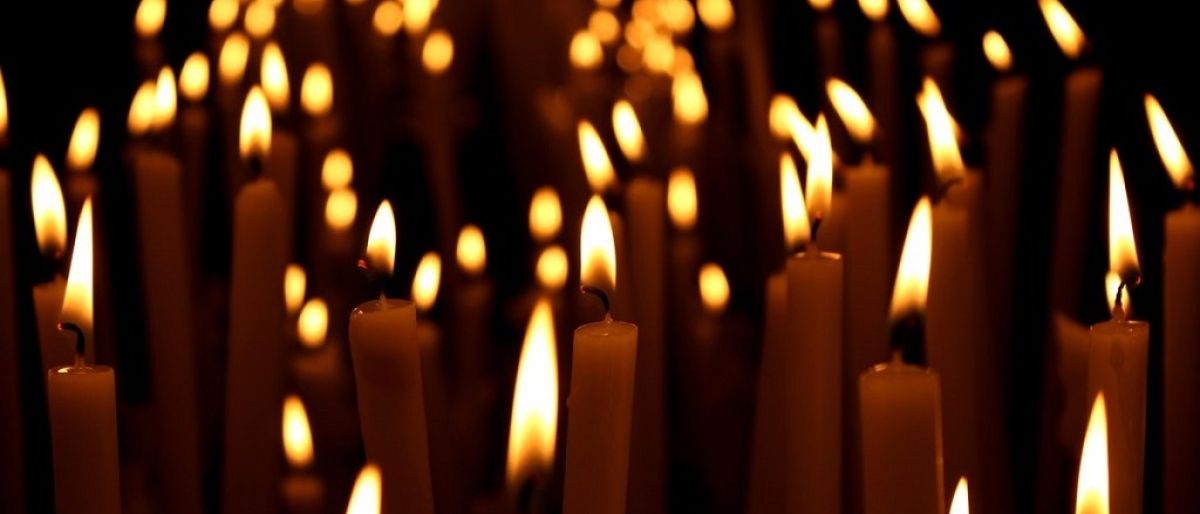 On January 29, 2017, six worshippers were killed, and many others injured during evening prayer at the Islamic Cultural Centre in Quebec City.
Their names were: Azzeddine Soufiane, Mamadou Tanou Barry, Khaled Belkacemi, Aboubaker Thabti, Ibrahima Barry and Abdelkrim Hassane.
Unifor rejects racism in all forms and remains committed to continuing to work vigilantly against Islamophobia and all hate-based violence in the workplace and the community.
To commemorate this tragic attack, communities across Canada are hosting vigils to remember the victims and stand in solidarity with the community.
Alberta
CALGARY
When: Tuesday, January 29, 2019
Time: 7:00PM – 9:00PM
Where: Akram Jomaa Islamic Centre (2612, 37th Ave NE, Calgary)
Link: https://www.facebook.com/events/362261927690145/
 
British Columbia
VANCOUVER
Panel Discussion: In Remembrance – The Quebec City Mosque Shooting
When: Monday, January 28, 2019
Time: 6:00PM – 9:00PM
Where: Vancouver Public Library, Central Library (350 West Georgia Street, Vancouver, BC V6B 6B1)
Link: https://www.facebook.com/events/2301533626759300/
 
Manitoba
WINNIPEG
When: Tuesday, January 29, 2019
Time: 5:30PM
Where: Knox United Church, 400 Edmonton St, Winnipeg
 
New Brunswick
SAINT JOHN
When: Tuesday, January 29, 2019
Time: 6:00PM – 8:00PM
Where: TBC
 
Newfoundland & Labrador
ST. JOHN'S
When: Tuesday, January 29, 2019
Time: TBC
Where: Masjid Al Noor, 430 Logy Bay Rd, St. John's

Ontario
BRAMPTON
Vigil to Remember January 29
When: Tuesday, January 29, 2019
Time: 9:00 AM – 10:00 AM
Where: 2 Wellington Street West, Brampton (Brampton City Hall)
Link: https://www.facebook.com/events/935166133356087/
MISSISSAUGA, ON
When: Tuesday, January 29, 2019
Time: 7:30PM – 8:30PM
Where: Mississauga Civic Centre Tower Garden
Link: https://www.facebook.com/events/298206304221787/
WINDSOR
Quebec City Mosque Massacre Commemorations
When: Tuesday, January 29, 2019
Time: 6:30PM – 7:30PM
Where: Windsor Mosque Gymnasium, 1320 Northwood St, Windsor, ON
OTTAWA
Vigil at Centennial Flame, Parliament Hill
When: Tuesday, January 29, 2019
Time: 5:30PM
Where: Centennial Flame, Parliament Hill
Link: https://www.facebook.com/events/553336051742314/
PICKERING
Vigil at Pickering Recreation Complex
When: Tuesday, January 29, 2019
Time: 7:00PM – 9:00PM
Where: Pickering Recreation Complex – 1867 Valley Farm Rd, Pickering
Link: https://www.facebook.com/events/943634982427108/
TORONTO
Film Screening of 'Your Last Walk in the Mosque' & Reception
When: Tuesday, January 29, 2019
Time: 5:30PM (film screening), 7:00PM Reception
Where: Queens Park, Ontario Legislature, 111 Wellesley St West, Rooms 228/230
KINGSTON
Lessons from the Quebec Massacre, w/ Dr. Jasmine Zine
When: Friday, January 25, 2019
Time: 6:30PM – 8:30PM
Where: 12 Dunning Hall, Queen's University, Kingston
Link: https://www.facebook.com/events/2934206446604844/
WHITBY
When: Tuesday, January 29, 2019
Time: 7:00PM – 9:00PM
Where: The Centennial Building – Regal Room, 416 Centre Street South, Whitby
LONDON
Your Last Walk in the Mosque: Remembering the Victims of the Quebec City Mosque Tragedy
When: Tuesday, January 29, 2019
Time: 6:30PM – 8:30PM
Where: London Muslim Mosque, 151 Oxford Street West
Link: https://www.facebook.com/events/1116029695235289/
KITCHENER
When: Tuesday, January 29, 2019
Time: 5:00PM – 6:30PM
Where: Kitchener City Hall
Link: https://www.facebook.com/events/2747200892171216/
HAMILTON
When: Tuesday, January 29, 2019
Time: 6:30PM – 8:00PM
Where: Hamilton City Hall – 71 Main St W, Hamilton
Link: https://www.facebook.com/events/277174482960815/

Quebec
QUEBEC CITY
When: Tuesday, January 29, 2019
Time: 7:00PM – 9:00PM
Where: Université Laval – Pavillon Alphonse-Desjardins
Link: https://www.facebook.com/events/2236191073308543/
LAVAL
When: Tuesday, January 29, 2019
Time: 6:00PM – 8:00PM
Where: Embassy Plaza, 1003 Boulevard Curé-Labelle, Laval
Link: https://www.facebook.com/events/340724409991714/
GATINEAU
TBC
MONTREAL
When: Tuesday, January 29, 2019
Time: TBC
Where: TBC