Share
Location
Canada's Wonderland
1 Canada's Wonderland Drive
Vaughan ON L6A 1S6
Canada
Main Image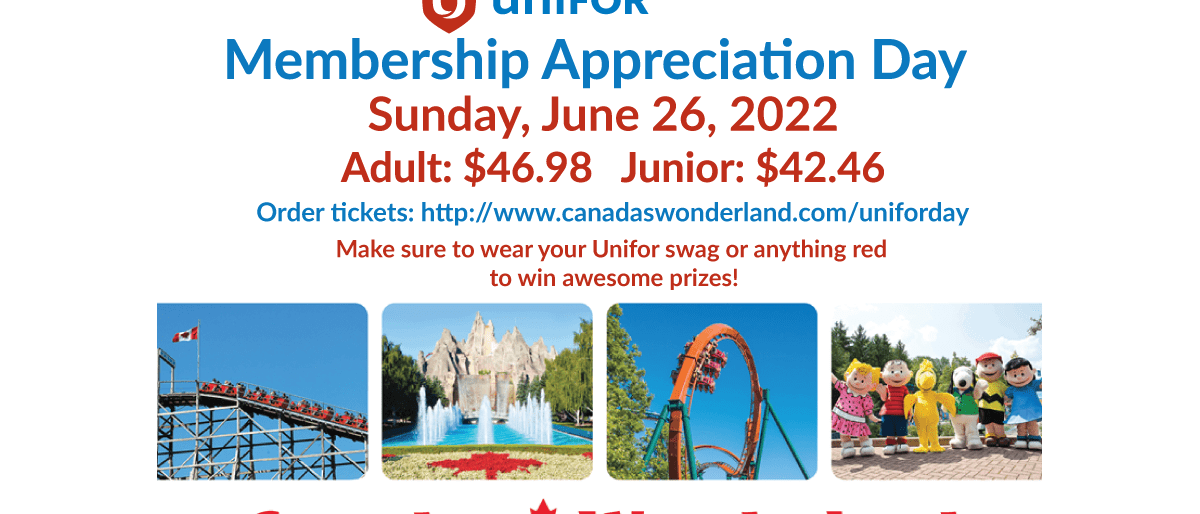 Tickets for Unifor's membership appreciation day are now available online and can be purchased at www.canadaswonerdland/com/uniforday. We have attached a poster you can post and circulate to your members to inform them of the event. As indicated on the poster we are encouraging all participants to wear their Unifor colours/swag as we will be handing out prizes throughout the day. We anticipate this will be a well attended event so please make sure to secure your tickets early and we look forward to seeing you there.
Delta Toronto Airport Hotel
Members can call the Delta at (416) 244-1711 and request the Unifor rate of $149/night which includes breakfast and self parking.