Main Image
Image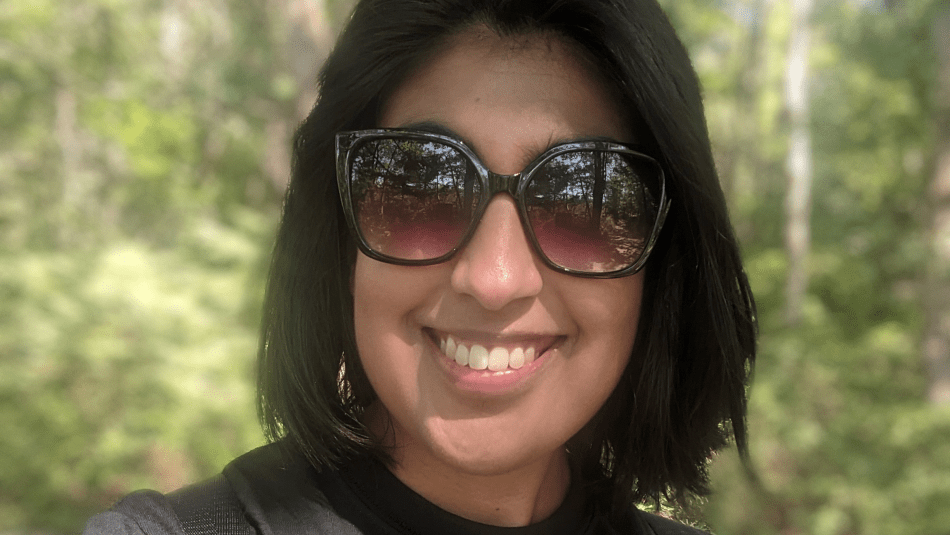 Share
Japna Sidhu-Brar is a member of local 4005 and works at the Discovery Centre in Halifax. She is Unifor's Atlantic Racial Justice Liaison, and she spoke to us about why she thinks climate change is one of the most important issues facing young workers today.
How would you define the issue? How does it affect people around you?
Climate change affects our survival on a global scale, it affects every one of our futures – particularly younger generations, but also the working class as a whole and will further disenfranchise those already neglected by a capitalist system, those pushed to the periphery of society. Rising temperatures and resulting extreme weather e.g., flooding, the increase in hurricanes battering the Atlantic, tornadoes in Ontario, result in damage to critical infrastructure, homes, workplaces etc.
There are significant impacts to human health (smoke and poor air quality from wildfires, unsafe working conditions due to heat exhaustion in manufacturing plants that may not have adapted their work environment to higher temperatures) as well as entire ecosystems on the verge of collapse, in turn affecting sectors like the fisheries, agriculture, tourism and their workers.
We are connected to one another and to the Earth – what affects the Earth and the Climate, affects each and everyone of us. Climate justice is economic justice.
What do you think the union should do to advance or promote the issue?
The union should ensure that workers in all sectors, particularly those in the energy sector, have a voice in taking climate action and fighting for climate justice. We must ensure that workers' concerns are addressed, and that climate action is worker- and community-based, not for the profit of corporations. Rallying together for a just green transition, furthering job creation with no worker left behind and creating a healthy, safe, and sustainable future together for all workers on a global scale.
What can young workers do to help advance or promote the issue?
As young workers, we will be living through the ever-increasingly devastating effects of climate change. So, some things that we can do are to learn more about the issues, particularly within a worker context, and keep using our voices to advocate for climate justice. We can mobilise within our communities and locals to ensure that this issue is not seen as separate from other forms of justice and workers' rights. Young workers can continue to keep that momentum, empower others to join this cause, become catalysts for further climate action.
What has gotten you through the pandemic so far?
Family, friends and tacos!