Main Image
Image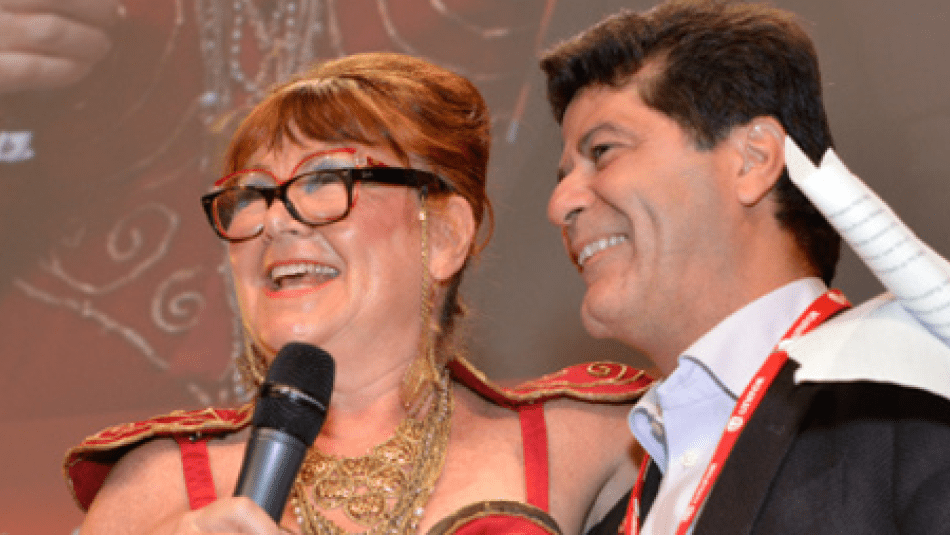 Share
A special guest was on hand to give the outgoing presidents of CAW and CEP a uniquely Canadian sendoff.
Mary Walsh – aka Marg Delahunty, Warrior Princess – bounded to the stage after a quick video of her greatest hits upstaging prime ministers, princes, mayors and musicians to take on former CAW National President Ken Lewenza and former CEP President Dave Coles.
The CAW and the Communications, Energy and Paperworkers union of Canada merged on the Labour Day weekend to form a new union, Unifor.
Walsh, who was not to be interrupted and leaves her targets few options but to sit there and accept what's happening, turned her comedic senses to the new union and the former presidents of its two founding unions – much to the delight of all who were there.
She said challenges have a way of making people stand up for themselves.
"When we are screwed, we multiply," she said. "We're proving on this Labour Day weekend that there is strength in numbers.
She concluded with a warning.
"We need to find ways to come together for something better," she said. "Don't make me come back and smite you."