Main Image
Image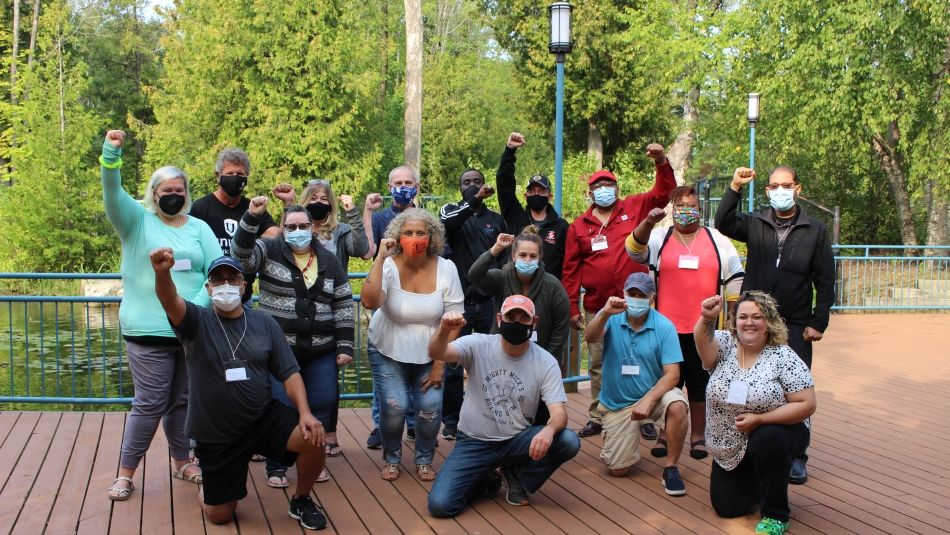 Share
Unifor members from across Ontario were back in the classroom this week participating in our Paid Education Leave PEL) program at the union's Family Education Centre in Port Elgin Ontario. 
This marks the first time that Unifor members have gathered in-person for an event since the beginning of the pandemic, when the facility was closed in March of 2020.
"I am beyond thrilled that our union has relaunched the popular PEL program, albeit in an incremental way respecting pandemic protocol," said Rolly Kiehne, Unifor Director of Education. "We are back delivering worker centred education programs that are so critical to building strong locals."
The Education Department is using the weeks of September 12, 2021 and September 19, 2021 to assess and evaluate the safe return to full classrooms and participation from across the country. 
"Safety of members is our top priority, which is why all in person participants, instructors and staff must be double vaccinated to attend the centre," said Lana Payne, Unifor National Secretary – Treasurer. "While we all want to get back to normal operations soon, we will do so cautiously, taking into account all public health recommendations for gathering in person."
PEL was first negotiated by the then UAW Canadian Region in 1977 and has been an important program for members ever since. The union is working on plans to resume the Family Education Program and various conferences when it's safe to do so in 2022.