Main Image
Image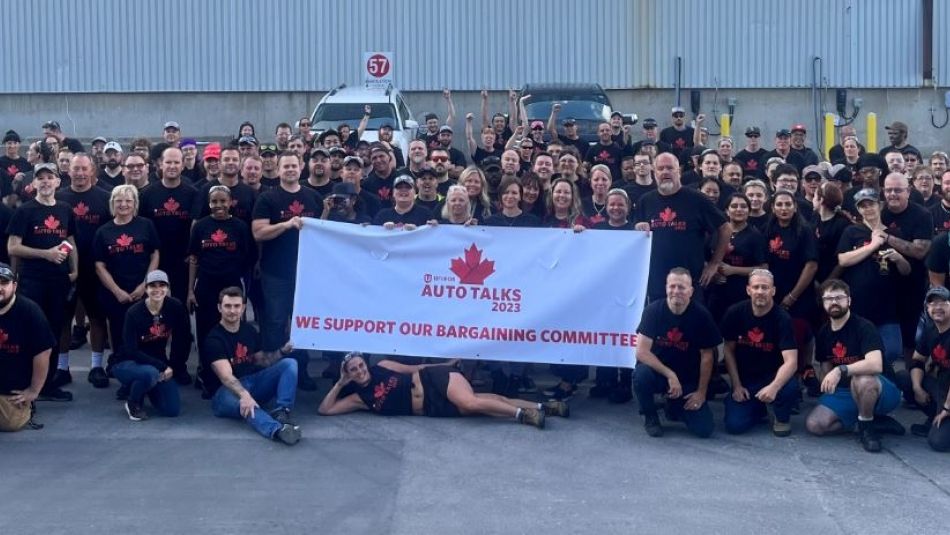 Share
TORONTO —Unifor has tapped General Motors (GM) as the next target company in the union's negotiations with Detroit Three automakers. The announcement was made by Unifor National President Lana Payne in a video message to members.
"We've got an incredibly strong pattern agreement at Ford that will serve us well over the coming years. Our job now is to negotiate that pattern in the form of a renewal collective agreement with General Motors and Stellantis," said Payne. "General Motors will be our next target company. Starting tomorrow Unifor will be at the table with GM."
Unifor's negotiations with GM cover approximately 4,300 workers at the St. Catharines Powertrain Plant, Oshawa Assembly Complex and Woodstock Parts Distribution Centre. Unifor members at the Powertrain Plant build 6.8L, 5.3L, and 3.6L engines for a variety of vehicles, powertrains for the Chevrolet Equinox and Corvette, as well as a variety of engine component parts.  Workers at the Oshawa plant build light- and heavy-duty Chevrolet Silverado trucks and the plant's stamping operations supply various parts for GM North America. 
"Just as we had with Ford Motor Company, we hold a lot of negotiating leverage with GM. Their Oshawa facility is working around-the-clock producing very lucrative pick-up trucks. The St. Catharines engine and transmission facility, like Ford's powertrain operations, is a lynchpin for GM's North American operations. Our Woodstock distribution centre is also a key element of the company's parts network," Payne told members. "I don't expect this to be an easy round of talks and I want to make sure our union is best positioned to move this pattern forward for the benefit of all members, active and retired," she added. 
Negotiations with GM are set to begin Tuesday September 26. 
For more information about the ratified pattern agreement with Ford of Canada visit: autotalks.ca/fordreport
For the latest updates on Unifor's negotiations with Detroit Three automakers visit: autotalks.ca
Unifor is Canada's largest union in the private sector and represents 315,000 workers in every major area of the economy. The union advocates for all working people and their rights, fights for equality and social justice in Canada and abroad, and strives to create progressive change for a better future.
For media inquiries or to arrange interviews via FaceTime, Zoom, or Skype please contact Unifor Communications Director Kathleen O'Keefe at @email or by cell at (416) 896-3303.