Main Image
Image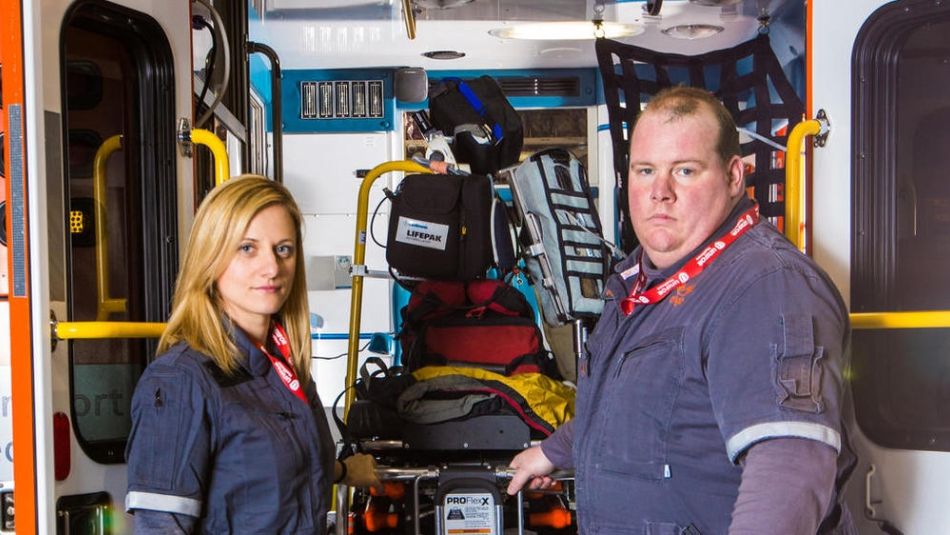 Share
Unifor thanks all paramedics for their exceptional courage and compassion on the occasion of Paramedic Services Week, which runs from May 22 to May 28, 2022.
Paramedics are the highest medical authority on all pre-hospital medical emergencies and are frequently called upon to perform lifesaving skills. Canadians rely on paramedics at times of great tragedy and Paramedics have answered the call. They have responded with courage on the front lines during the COVID-19 pandemic transferring critically ill patients, administering vaccines, conducting COVID-19 tests and working with communities to help manage outbreaks. They have done this in spite of not being provided the resources and staffing that they so desperately need and which has resulted in critical shortages of available services to the public.
Unifor Paramedics have put others ahead of themselves out of a sense of duty to those they provide care for. Unifor stands in unity and respect during Paramedic Services Week with all paramedics and on behalf of them call on the Ontario government to remove the one percent wage cap imposed by Bill 124 on ORNGE air paramedics and allow these workers to negotiate a collective agreement like all other land ambulance services in Ontario who have been able to do so.
Unifor remains committed to ensuring Paramedics fair and equitable terms and conditions of employment in recognition of their care and compassion and tremendous courage and dedication, skill, and skill commitment in their service to the health of Canadians.