Main Image
Image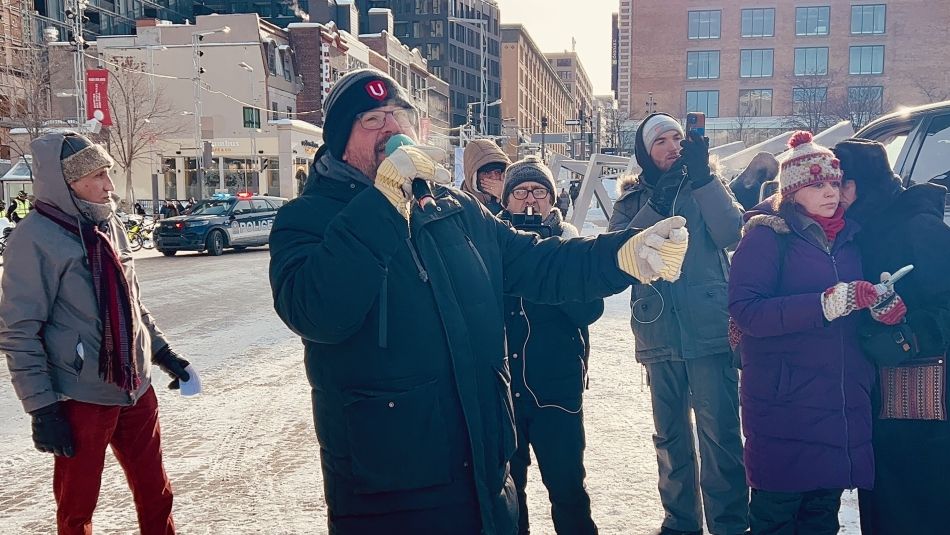 Share
Under the banner of "WOMEN-LIFE-LIBERTY," members of Unifor Quebec and Quebec Director Daniel Cloutier braved the cold on Feb. 4, 2023 to support the Iranian people at a demonstration in downtown Montreal.
"As a union, how can we not respond to this call for freedom?" said Cloutier, addressing the protesters. "That's why we are here, to join our voice to those millions of other voices calling for freedom, justice and security."
Supporters at the rally, organized by the Iranian diaspora in Montreal with the support of Amnesty International, cheered during the speeches on Avenue du Parc. The group then marched to Place des Arts.
The Iranian people have launched a massive popular revolt in response to the death of Mahsa Amini last September.
The young woman was beaten to death by members of the local morality police because she was not wearing her veil, according to their standards. The regime has violently repressed these protests, killing several hundred protesters.