Main Image
Image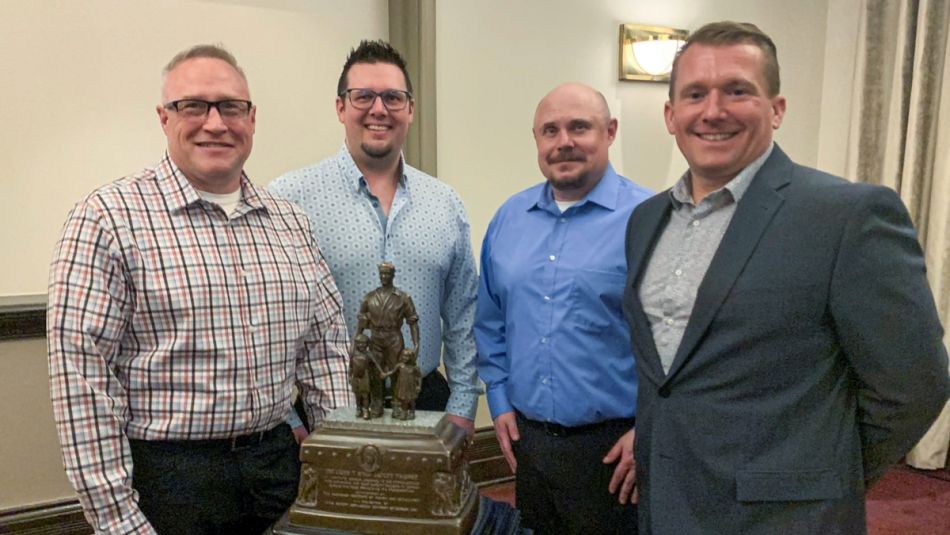 Share
The 2022 John T. Ryan National Award for Metal Mines for the best safety performance in Canada was awarded to Unifor Local 598 workers at the Glencore Nickel Rim South Mine in Sudbury.
"Achieving the best safety performance in Canada is an accomplishment to be proud of. Safety as we know requires everyday vigilance. And it should always come before profit," said Lana Payne, Unifor National President. "Local 598 is setting a standard for the whole industry."
The award is presented annually by the Canadian Institute of Mining, Metallurgy and Petroleum to the operation that has achieved the lowest reportable injury rate amount metal mines in the country.
"It was a collaboration on all levels of unionized workers, joint health & safety committees, and management to reach a goal of safe work and zero harm," said Billy Smith, Local 598's Production & Maintenance Health & Safety Co-Chair. "We were successful because we were open and transparent in reporting near misses and incidents with all of the workforce."
Smith said to do each job safely, the union worked with management to do risk assessments, job safety analyses, and reviewed non-routine hazardous tasks.