Main Image
Image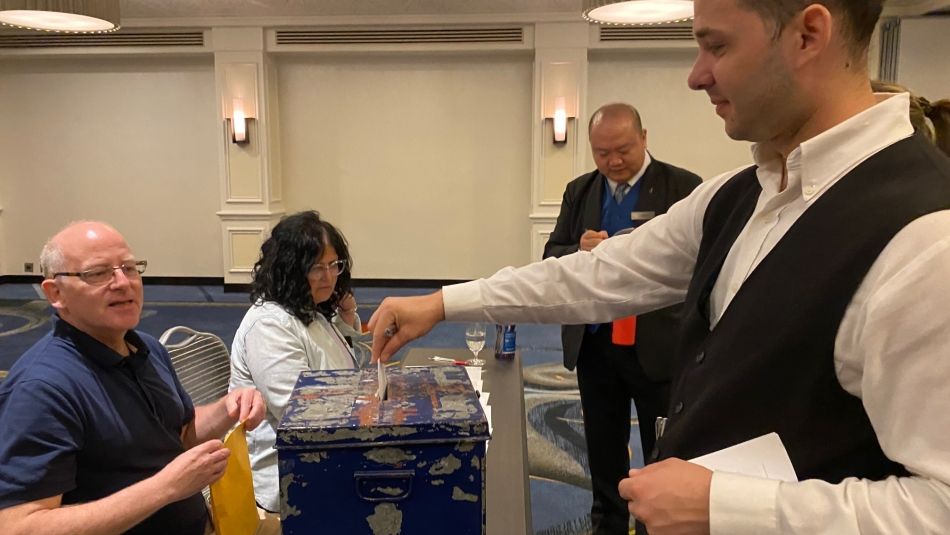 Share
VANCOUVER—Major wage increases and more manageable workloads are key features of a new three-year contract with the Fairmont Hotel Vancouver ratified today by Unifor members.
"Unifor members make the Hotel Vancouver one of the most desirable hotels in the country," said Lana Payne, Unifor National President. "They have negotiated an outstanding collective agreement that leads the industry and helps set a standard for upcoming negotiations elsewhere in the sector."
The new collective agreement increases wages 18% over the term and reduces the daily workload of workers in housekeeping to help reduce the likelihood of injury. Gratuities will increase, housekeeping staff will see an immediate increase of $0.40 per hour, and the employer will improve contributions to the pension and RSP.
"British Columbia's tourism and convention industry wouldn't be possible without top-quality hospitality workers. The gains made in this round help strengthen a collective agreement that is virtually unrivalled in the sector," said Gavin McGarrigle, Unifor Western Regional Director.
Workers at the Fairmont Hotel Vancouver will also receive an increase to the midnight shift premium, a higher wage floor for new employees, and the recognition of the National Day for Truth and Reconciliation on September 30.
"This agreement is a real game-changer for the hospitality industry. We held our ground at the bargaining table, knowing the members were supporting us and ready for a strike," said Kevin Quinn, President of Unifor Local 4275. "The global pandemic was extremely hard on our members, and now that the industry has bounced back, they deserve their fair share of the profits."
Unifor Local 4275 represents 475 workers in the housekeeping, culinary, groundskeeping, serving, guest relations, maintenance, and engineering departments.
Unifor is Canada's largest union in the private sector, representing 315,000 workers in every major area of the economy. The union advocates for all working people and their rights, fights for equality and social justice in Canada and abroad, and strives to create progressive change for a better future.