Main Image
Image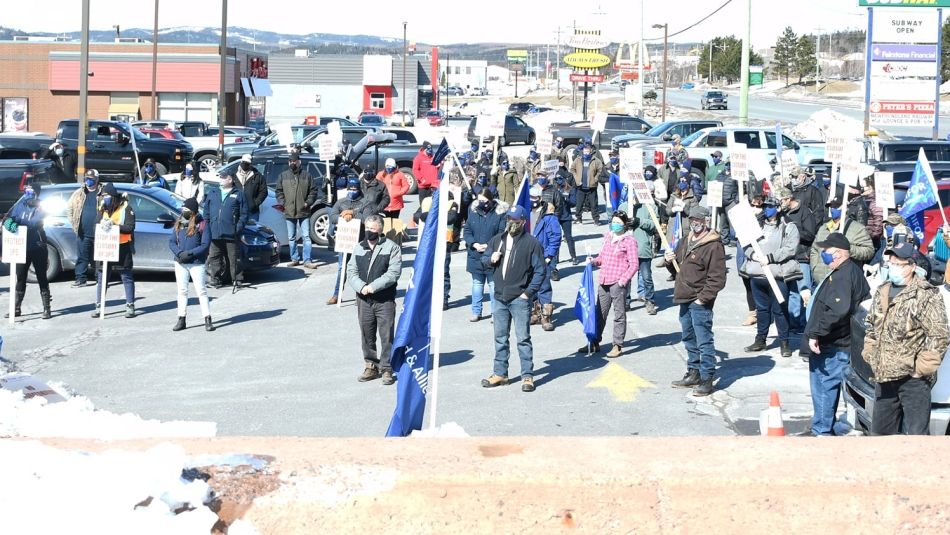 Share
Members of the Fish Food and Allied Workers' Union (FFAW-Unifor) rallied in Clarenville, Newfoundland and Labrador on March 31 to call on the federal government to do more to support the south coast cod fishery.
The FFAW was responding to reports the Department of Fisheries and Oceans (DFO) was seriously considering full closure of the cod fishery for the 3Ps subdivision off of the south coast of the province.
The day after the rally, DFO Minister Bernadette Jordan announced a 50% cut in quota for the 3Ps cod fishery.
"While the cut is better than a closure and provides some hope for the future, a further 50% cut is still not justified by the available fisheries science," said Keith Sullivan, FFAW-Unifor President.
Sullivan says DFO must do more to protect the stocks from the record high seal predation in the area.
"The decision to apply a further 50 percent cut this year indicates that DFO has no plan to deal with the health of the cod stock in that area. It is either cut quotas or closure. Other management measures, such as controlling the seal population, are just not under consideration."
The cod fishery is a key employer and economic engine in the area, responsible for more than 200 processing jobs.