Main Image
Image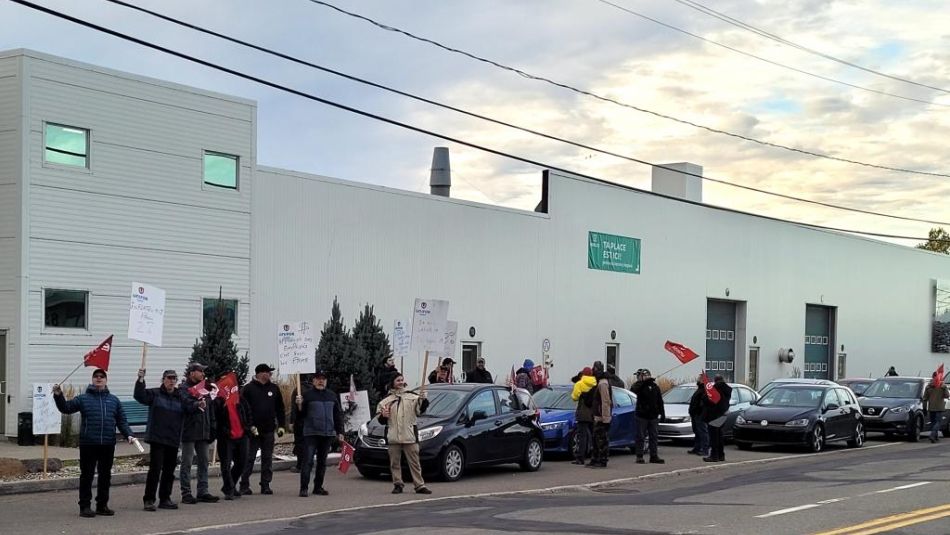 Share
Members of Unifor Local 1044 at Prelco in Rivière-du-Loup, Quebec went on strike October 24. They have been without a collective agreement since last February.
The 225 members rejected a tentative agreement reached the previous week and voted in favour of the strike at a general meeting on October 24. The main stumbling block in the negotiations is wage increases.
The picket line is being set up in front of the plant at 94 Cartier Boulevard in Rivière-du-Loup.
For donations, the address of Local 1044 is: 5000, Des Gradins Boulevard, Suite 110, Quebec City, G2J 1N3.
The unit's collective agreement expired on February 28. On October 16, the union members rejected the employer's first full and final offer by 98%. A strike mandate was approved by a vote of 99%.