Main Image
Image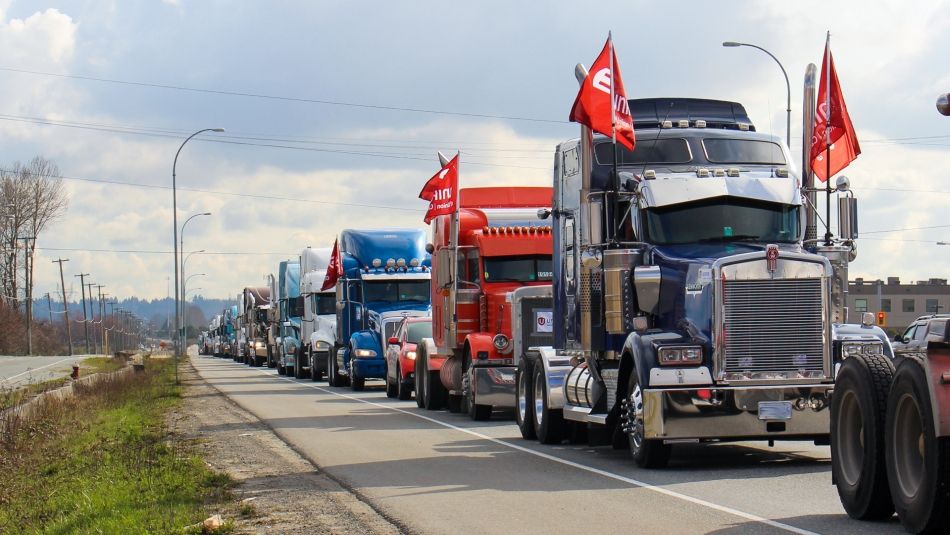 Share
Container truckers at Aheer Transportation and Prudential Transportation overwhelmingly ratified a pattern agreement avoiding a potential strike at Canada's largest port. 
The agreement helps Unifor truckers achieve some the best wages and benefits at the port.
"Unifor's pattern agreement has set the standard in Metro Vancouver's container trucking industry for years," said Jerry Dias, Unifor National President. "Truckers deserve an agreement that reflects their significant contribution to our economy."
The union's pattern agreement negotiated earlier this year provides increased waiting time payments and daily minimums as well as drug, dental, health, and insurance coverage. 
Trucking companies employing nearly 300 Unifor members are covered by the same contract, representing 20% of the truckers who move goods from the port. Dias added that the next step is to help other truckers at the port enjoy the same benefits enjoyed by Unifor members.
"Unifor has fought to raise standards across the board for the port's container trucker drivers for years. Improved working conditions and health benefits for non-union drivers can only come from organizing and joining other truckers to expand the pattern agreement," said Gavin McGarrigle, Unifor Western Regional Director. "Truckers are vital to the efficient operation of our supply chain, and a union voice will help them negotiate a better standard of living. We've proven that time and again at the port."