Main Image
Image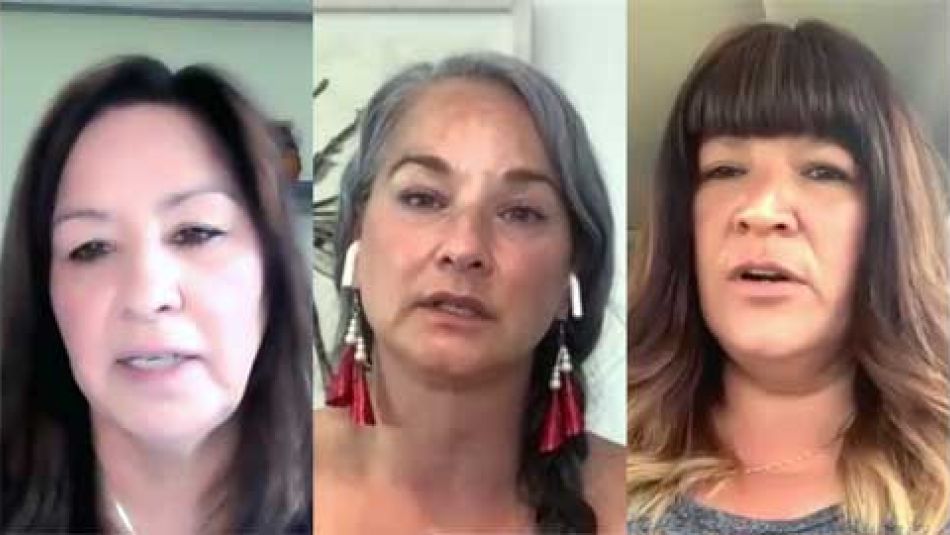 Share
More than 75 Unifor members participated in an Education department webinar to hear from Manitoba MLAs Nahanni Fontaine and Bernadette Smith, two of Canada's leading activists for the families of Missing and Murdered Indigenous Women, Girls and Two-Spirit People.
The webinar was the second in a series of four in June that profile work of Indigenous activists and celebrate National Indigenous History Month.
Fontaine, a member of the Sagkeeng First Nation, shared her own story of early trauma and how it served to propel her into activism. She has spent decades researching and organizing in her Winnipeg community.
Fontaine emphasized the truly epidemic levels of violence levelled at Indigenous women, girls, and two-spirited peoples. She noted that, if the same proportion of non-Indigenous women were subject to these levels of violence in Canada, it would result in 36,000 women missing or murdered.
She was critical of the Trudeau government's approach to justice for MMIWG2S, noting that the National Inquiry was only given two years to conduct all of the research and hearings before publishing a final report, whereas the government was given two years to respond with an action plan. The plan was only tabled recently (several months late) and was criticized for being short on details for action.
Fellow NDP caucus member Bernadette Smith of Duck Bay and Pine Creek used her time to discuss her work with the families of MMIWG2S in the Winnipeg area. Smith's sister Claudette Osborne went missing in 2008, and Smith learned first-hand the racism from police departments and the media directed at the victims and the families.
Without sufficient government resources, the individual families have long had the sole burden of organizing searches and maintaining a public profile for the victims. When families began to collaborate, it made a major difference both in terms of logistics but also emotional support and reducing isolation.
Both speakers said that the movement needs additional help to hold governments accountable. When asked what unions can do, they said community organizers can always use financial assistance or in-kind donations. Above all, it is important to lift up and honour the work done by the families and avoid the instinct to take over or speak on behalf of them.
The next webinar in the Turtle Island series is on June 15, 2021 at 1:30 p.m. Eastern. Professor Pam Palmeter is the guest speaker discussing Indigenous Rights and Title. Register online.