Main Image
Image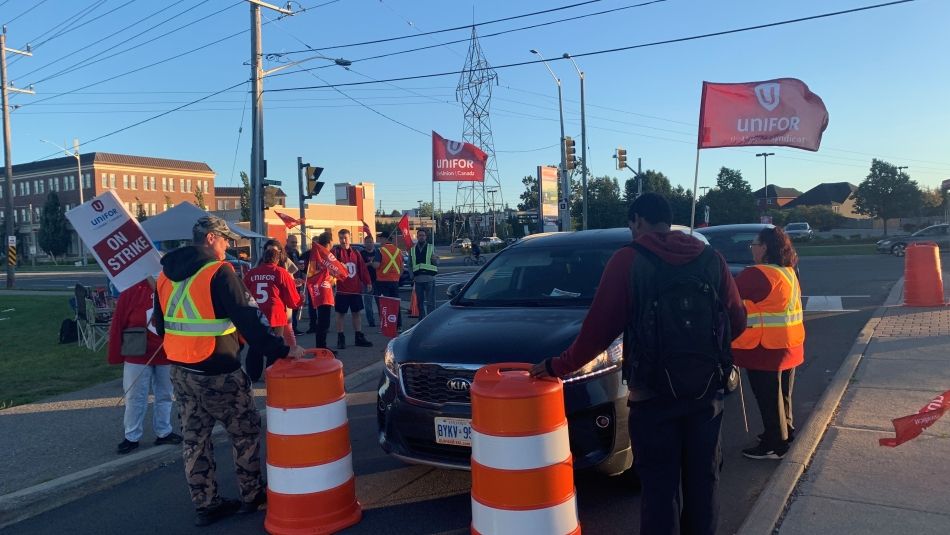 Share
TORONTO —Unifor members from across the Greater Toronto Area will join striking GDI Services workers on picket lines at Durham College campuses on Tuesday, September 6, 2022.
 
"GDI is using scab workers to perform the cleaning duties of the workers who maintained health standards for students and faculty during the pandemic," said Unifor National President Lana Payne. "These workers earn $16.05 an hour and are fighting for economic justice. Unifor will not tolerate the use of scabs and will utilize the full power of our union to support our striking members."  
The approximately 70 workers began legal strike action on August 24, 2022 after working without a contract since December 31, 2021. 
"Our members deserve to be recognized for their work. They deserve to be treated with respect and dignity. They deserve decent work and fair pay," said Unifor National Secretary-Treasurer Len Poirier. 
Media are invited to attend the picket line. Unilateral media interviews with Len Poirier and with frontline GDI workers can be booked by contacting Kathleen O'Keefe at @email or at 416-896-3303.
WHAT:                         Unifor Solidarity Action in support of GDI Services picket line
WHEN:                        Tuesday, August 6, 2022, 7:00 a.m.
WHO:                          Unifor National Secretary-Treasurer Len Poirier, Striking GDI Services workers 
WHERE:                      Durham College, Oshawa Campus, 2000 Simcoe Street North, Oshawa 
Unifor is Canada's largest union in the private sector and represents 315,000 workers in every major area of the economy. The union advocates for all working people and their rights, fights for equality and social justice in Canada and abroad, and strives to create progressive change for a better future.