Main Image
Image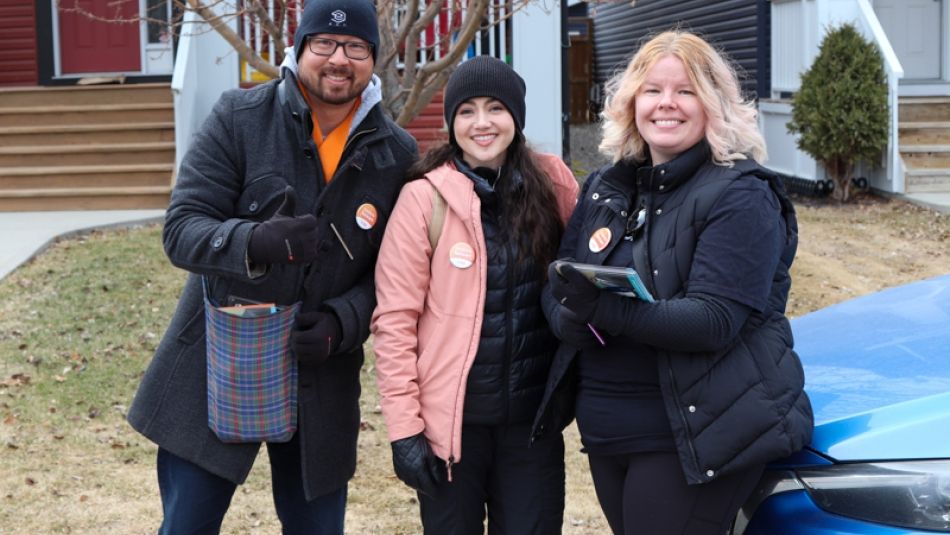 Share
Unifor Local 707-A member Tanika Chaisson has a passion for social and economic justice.
"There's so much important work the government has to do to improve public services for the people of Alberta," said Chaisson. "The Danielle Smith government simply isn't doing it. In fact, it's doing the opposite: it is starving health care and attacking our basic rights at work. We need to change the government."
Before putting her name forward to represent Fort McMurray-Wood Buffalo in the provincial legislature, her desire to work for change led her to seek election as a Local 707-A trustee and later as the chair of the Unifor Prairie Regional Council Young Workers' Committee.
"Social change doesn't just happen. It's something we have to work hard for. It's been extremely rewarding to work with other Unifor members on campaigns that will improve working conditions," she said.
Chaisson originally comes from Newfoundland and Labrador, where she graduated from Memorial University with a Bachelor of Science.
Fellow Newfounlander Lana Payne is enthusiastic about Chaisson's efforts in Fort McMurray and the union's wider election campaign.
"Tanika is a force to be reckoned with. She's smart, hard-working, and a joy to work with. She will make an outstanding MLA," said Payne. "Like many Unifor members in Alberta, she's resisting the chaos and instability that Danielle Smith has brought to workers' lives."
Western Regional Director Gavin McGarrigle agrees: "Fort McMurray-Wood Buffalo couldn't ask for a better MLA. Tanika understands what it means to live in Fort McMurray and work in the oilsands. Her opponents at the United Conservative Party are pure ideologues who don't respect workers or our contribution to the economy.
"Alberta's workers deserve a premier who values workers and will listen to us."
For more information about Unifor's Alberta election campaign, visit www.uniforvotes.ca.